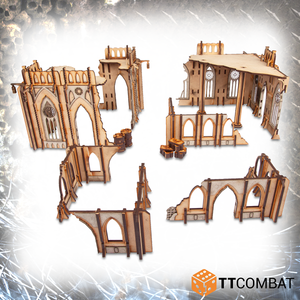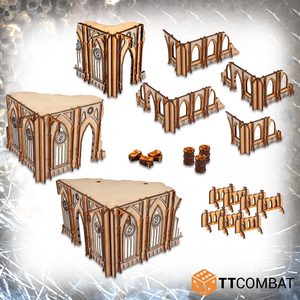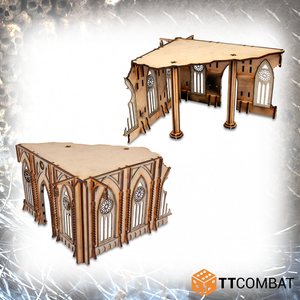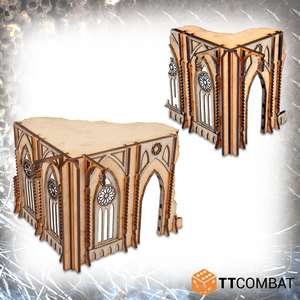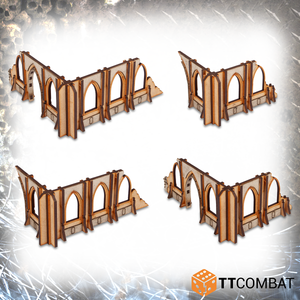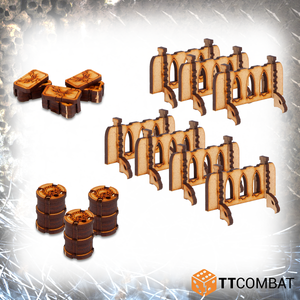 In the wartorn future there isn't a single building left intact. Between alien invasion, demonic incursion, and just plain old artillery strikes, everything is broken.
The Broken Domicilium is the perfect kit to cover a huge amount of board space, and look great doing it. An upgraded version of our ever-popular Ruin Sector, this collection has lavish detail and all the buildings are taller, perfectly fitting with any superhumans that have been hitting the gym.
The kit contains three large ruined corners, and four smaller ruined walls, most of which can stack on one another for even taller buildings. There are also seven barricades that can be attached to any of the buildings to provide some cover, and a handful of scatter terrain to further detailing the board.
The smaller ruins sit at approximately 6cm tall and larger ruins are 12cm, making them perfect for 28-32mm scale gaming. Made from 3mm MDF and 1mm greyboard, the kits are easy to put together and look great on the tabletop.
Models supplied unpainted and requires assembly. We advise using PVA glue for the best results.
HEIGHT
DIAMETER
Dimensions
12cm
-
Instructions
Download