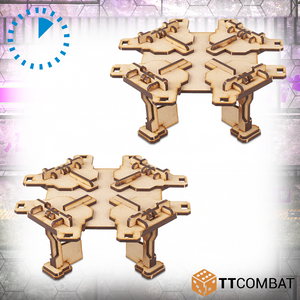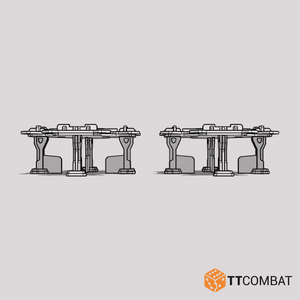 Cashstacks: Junction Plinth
"You there, down there, you can't get me up here mwhaha!"
No need to be stuck on the ground with the Junction Plinth. Get to safety by raising the Junction to towering heights and leave the ground behind. 
The Cashstack Junction Plinth is to be used with the junction so that you can create a raised interconnected network between the Cashstack kits.
The Cashstacks Junction Plinth kit is made from 3mm MDF. It is a great scenery kit to use in Sci-Fi skirmish games, will work perfectly with 28-32mm games and miniatures, and look great on any Sci-Fi inspired game board.
Model supplied unpainted and requires assembly. We advise using PVA glue for the best results. Some kits may need filing for a perfect fit - always dry fit your models first for best results. Any miniatures are for scale only and are not included.