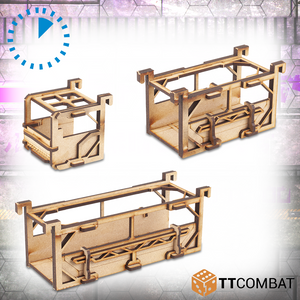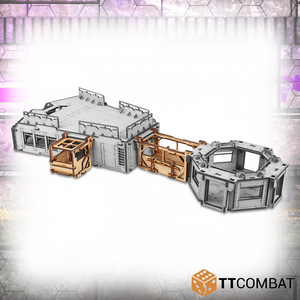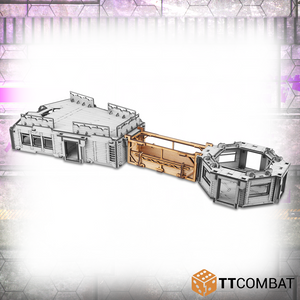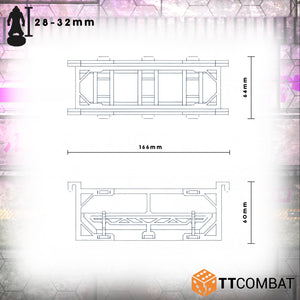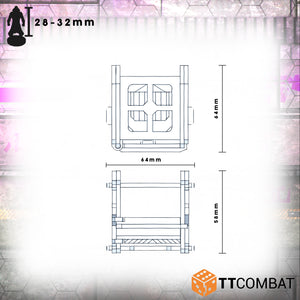 Cashstacks: Walkways & Lifts
"It's a walkway, what do you want me to say?"
One block is not enough and you want more? Are you fed up with having to go all the way down to the ground to cross to different Cashstack blocks? Does the idea of stepping on the ground disgust you? Then the walkways and lifts are for you! Enjoy a view of the outdoors without ever being exposed to it.
The Cashstack Walkways & lifts can be used to link Blocks and Demi Blocks together at ground level or higher. Create a sprawling network of connected blocks to create your perfect high-rise or compound.
This kit is made from 3mm MDF. It is a great scenery kit to use in Sci-Fi skirmish games, will work perfectly with 28-32mm games and miniatures, and look great on any Sci-Fi inspired game board.
Model supplied unpainted and requires assembly. We advise using PVA glue for the best results. Some kits may need filing for a perfect fit - always dry fit your models first for best results. Any miniatures are for scale only and are not included.