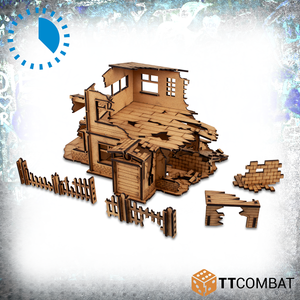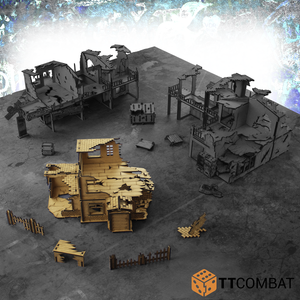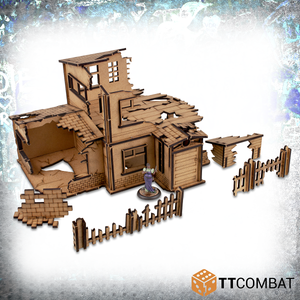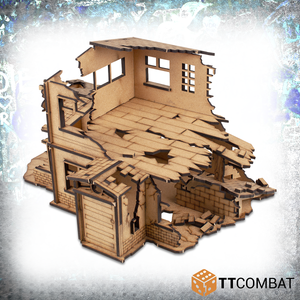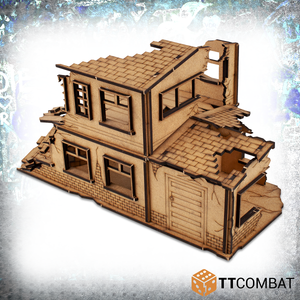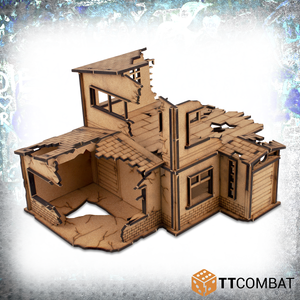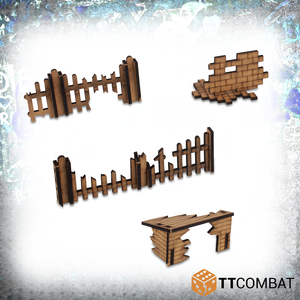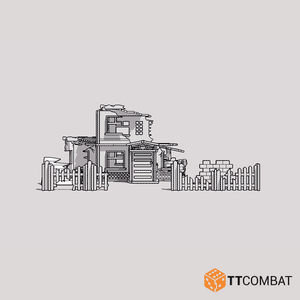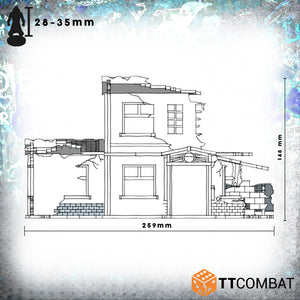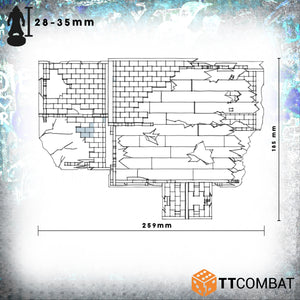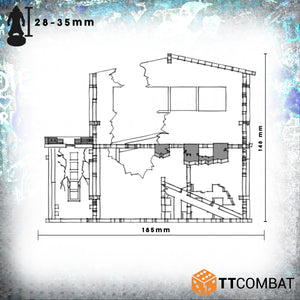 Turns out that second roof came in quite handy. They escaped the house but not the rambling horde that was after them. Anyway, you're not going to find a better home in this price range, especially in this lovely area.


Cedar Wood Ruins, the best ruins in the neighborhood! Look at all those holes, now that's a lot of damage. Cedar Wood Ruins is the spot you need for laying down cover fire while you cower in fear for your very lives. But don't worry, these ruins will protect you. Mostly. 
This kit is made from 3mm MDF, easy to put together and looks great on the tabletop. It is designed to be splittable, allowing you to make the absolute most of your new kit. Great scenery to use with modern and post apocalypse 28-35mm wargames.
Model supplied unpainted and requires assembly. We advise using PVA glue for the best results. Any miniatures are for scale only and not included.