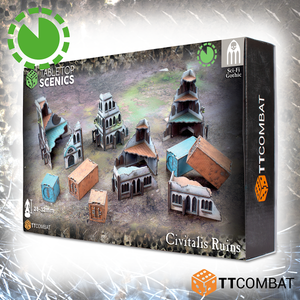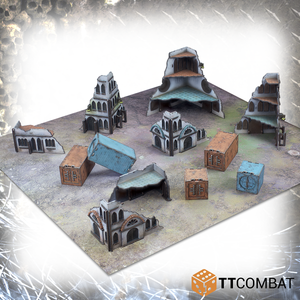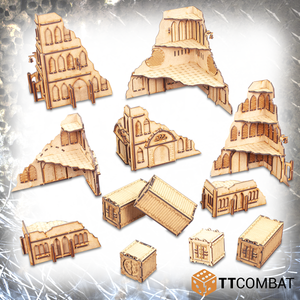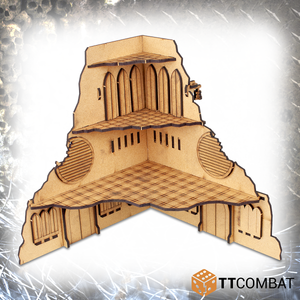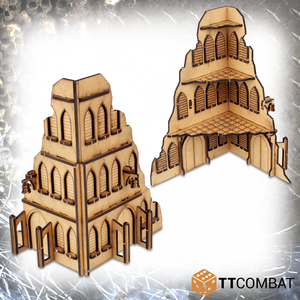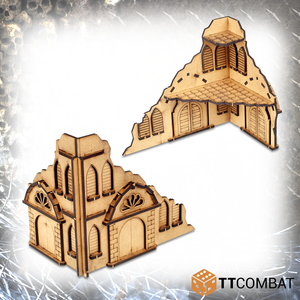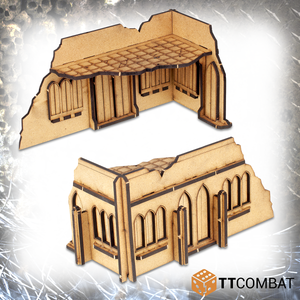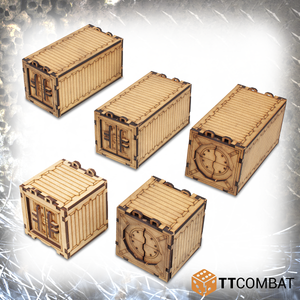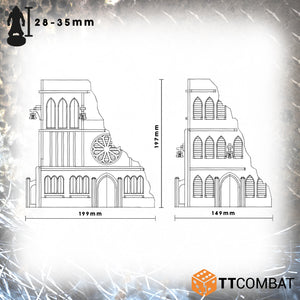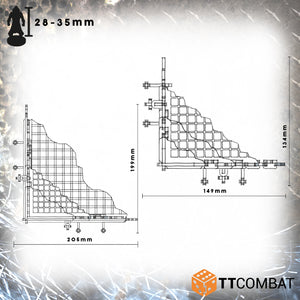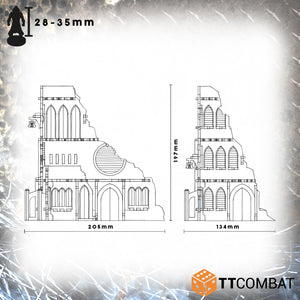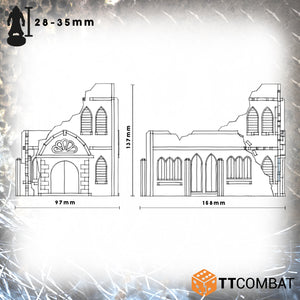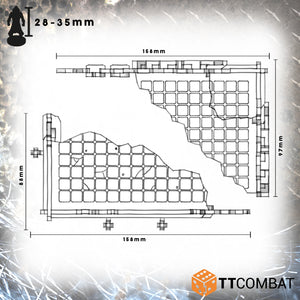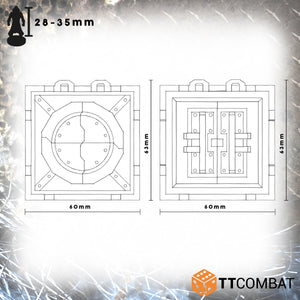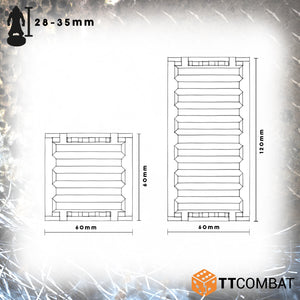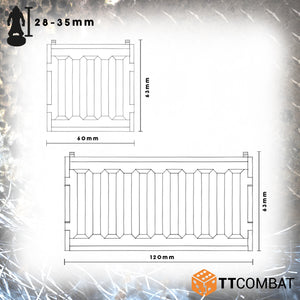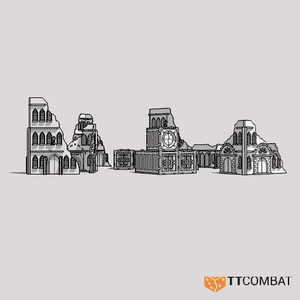 A proud city once stood here, but now all that is left is just a barren wasteland of destruction.
The Civitalis Ruins contains 7 corner ruins ranging from 1 storey to 3 stories in height. Alongside this the kit comes with 3 large crates and 2 small crates. The Civitalis Ruins have been designed for competitive play and will fill a 3x3 gaming board. Whilst providing these competitive features the Civitalis Ruins is ideal for new hobbyists as well as experienced hobbyists. 

The Civitalis Ruins is made from 3mm MDF. It is a great scenery kit to use in sci-fi skirmish games, and will work perfectly with 28-32mm games and miniatures.
Model supplied unpainted and requires assembly. We advise using PVA glue for the best results. Any miniatures are for scale only and not included.