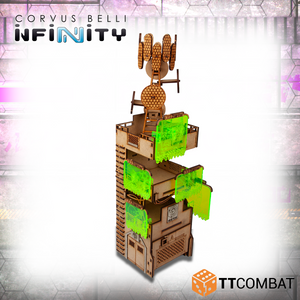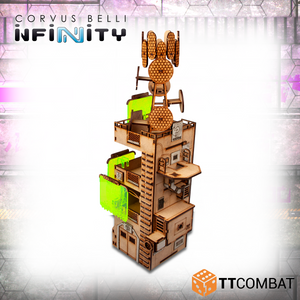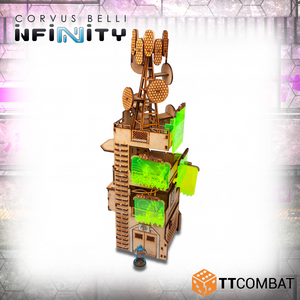 The Comms Tower is the perfect vantage point to send your sniper team! Keep your squads communications channels open.  
In partnership with Corvus Belli, the Comms Tower is designed for Infinity.
With three tall storeys, the Comms Tower makes an excellent centrepiece for a board, or a high vantage point off to the side. It's lit up with acrylic signs, but still provides great cover for infantry.
The Comms Tower is made from 3mm MDF, 1mm greyboard, and 3mm acrylic. It is a great piece of scenery to use on the tabletop for Infinity and will work perfectly with other 28-32mm games.
Kit supplied unpainted and requires assembly. We advise using PVA glue for the best results. Any miniatures are for scale only and not included.
WIDTH
DEPTH
HEIGHT
Dimensions
14cm
12cm
43cm
Instructions
Download