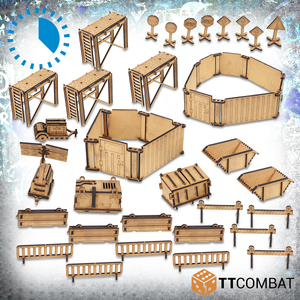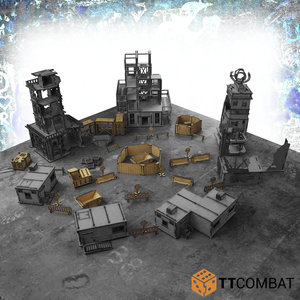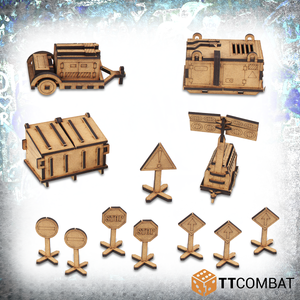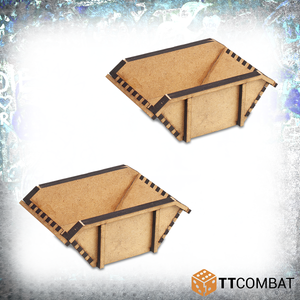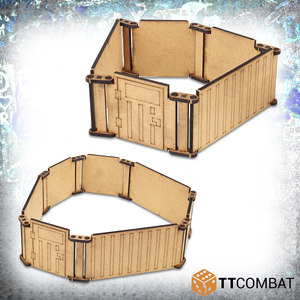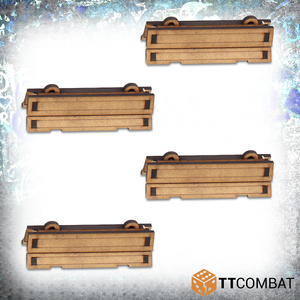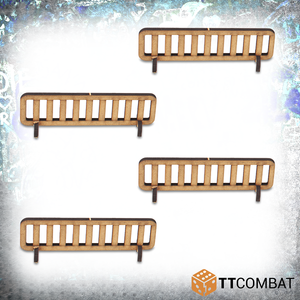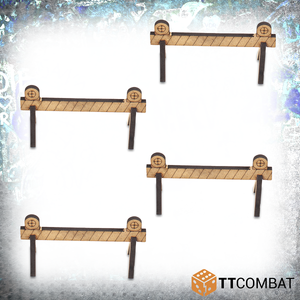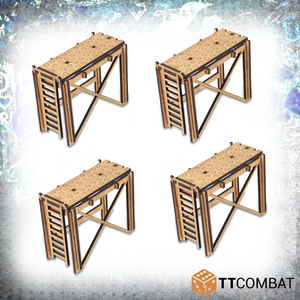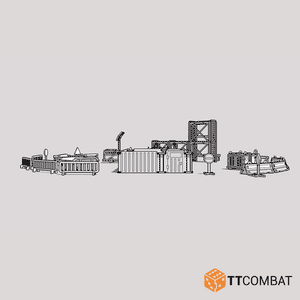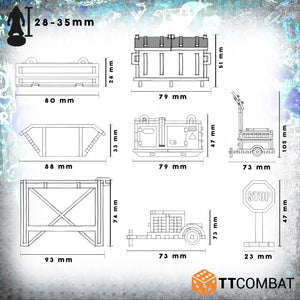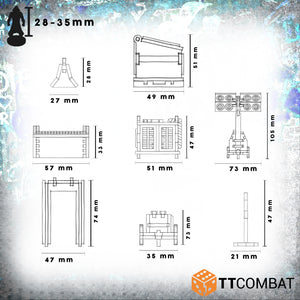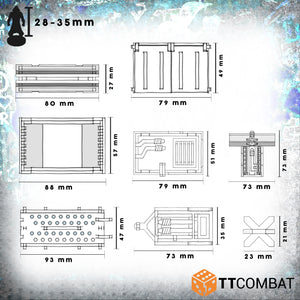 Construction Yard Accessories
Time to get back to work boys. We have a vision of perfection to build... or something like that.
The Construction Yard Accessories kit is perfect for padding out your current table top. Does your scenery need a bit more realism?  A few more lived-in conditions? A bit more convincing that it's actually suitable to protect your troops? Look no further. These accessories can provide loads of line of sight blockers, actual cover and just add a lot more detail to your already turbulent table top scenery set up.

This kit is made from 3mm MDF, easy to put together and looks great on the Table Top. Great scenery to use with modern and post-apocalypse 28-35mm wargames.
Model supplied unpainted and requires assembly. We advise using PVA glue for the best results. Any miniatures are for scale only and not included.