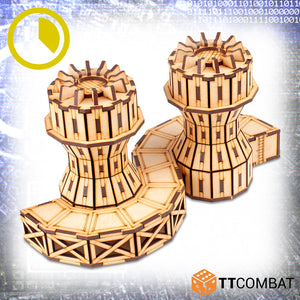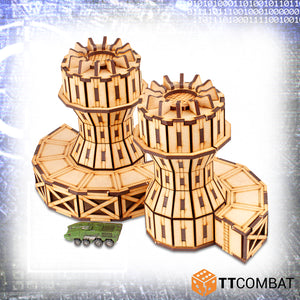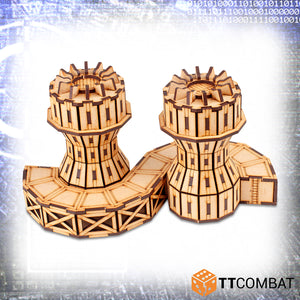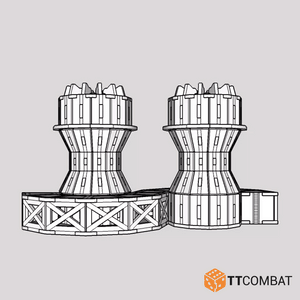 Completely different to Exhaust Towers, cooling towers are usually used to lower the temperature of something.

What industrial area would be complete without cooling towers, billowing out harmful, toxic Dihydrogen Monoxide. This pair of towers connected by a winding walkway is a great line of sight break for ground units, and some cover for carefully flown aerial units.
This kit is made from 3mm MDF. It is a great piece of scenery to use on the tabletop for Dropzone Commander and will work perfectly with other 10mm games.
Kit supplied unpainted and requires assembly. We advise using PVA glue for the best results. Any miniatures are for scale only and not included.
WIDTH
DEPTH
HEIGHT
Dimensions
24cm
14cm
13cm
Instructions
Download
Rules
Download