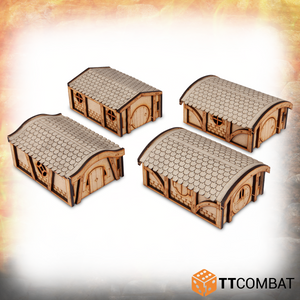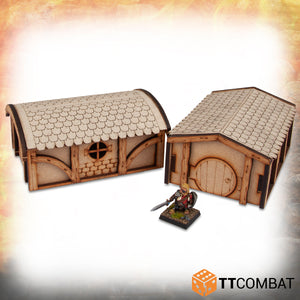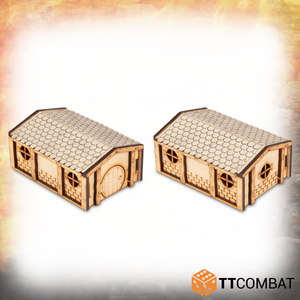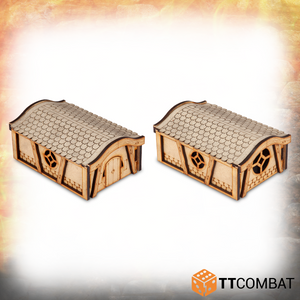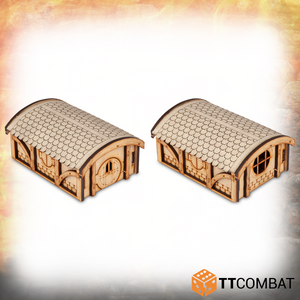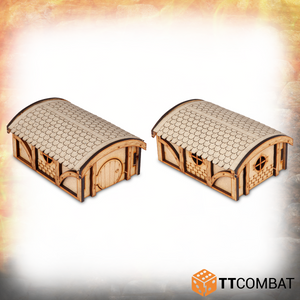 Chapter 1
Tobias woke early and yawned. He blinked his eyes open and looked around his modest little house. The Halfling Hamlet of Craggy Bottom was a pleasant place to live, with a few houses and no pesky cockerels to wake him up until the crack of 10.
The Hamlet provides modest homes for your little halflings. Complete with ample pantry space and a large dining area for entertaining. The obligatory round doors face out from the short side of the building giving a long and thin interior living space.
The kit is made from 3mm MDF and 1mm Greyboard. It is easy to put together and looks great on the tabletop with other 28-35mm scenery. Model supplied unpainted and will require assembly. We advise using PVA glue for the best results.
WIDTH
DEPTH
HEIGHT
Dimensions

8cm

11cm

4.5cm

Instructions
Download