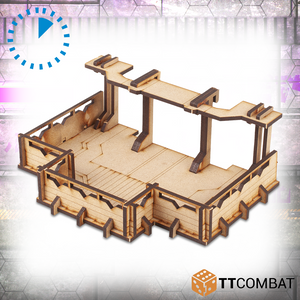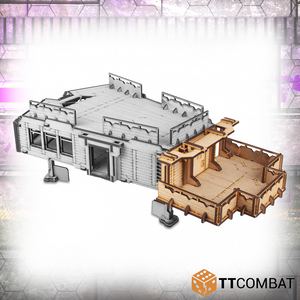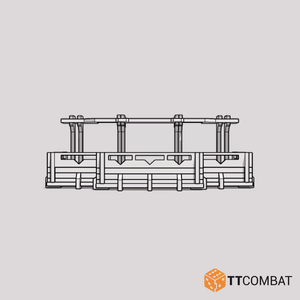 "The perfect place to be sipping on slurpdregs"
It's one thing to have a new home, but we all know it's meaningless if you can't look
down on those below, and that's where the C.A.S.Hstack Balcony's got you covered! Providing a spacious outdoor area for barbecues, evening drinks and suppressing fire, the Balcony should be considered an essential upgrade for any new C.A.S.Hstack Block owner!

The Cashstack Balcony can be stacked with other blocks, demi blocks create outside expansion areas.
The Cashstacks Balcony kit is made from 3mm MDF. It is a great scenery kit to use in Sci-Fi skirmish games, will work perfectly with 28-32mm games and miniatures, and look great on any Sci-Fi inspired game board.
Model supplied unpainted and requires assembly. We advise using PVA glue for the best results. Some kits may need filing for a perfect fit - always dry fit your models first for best results. Any miniatures are for scale only and are not included.