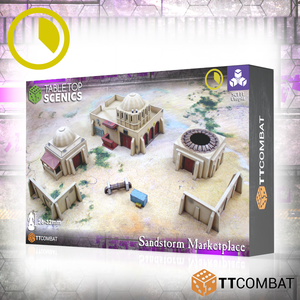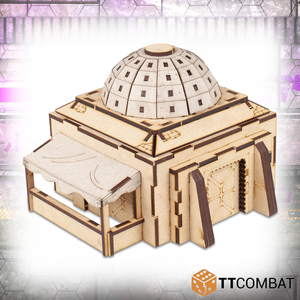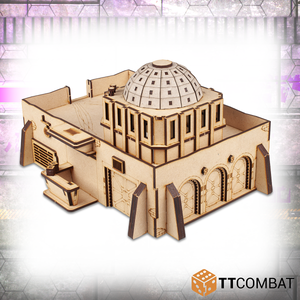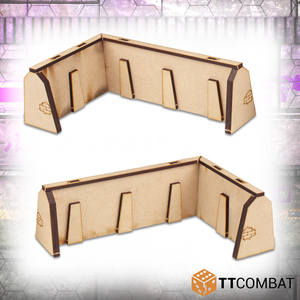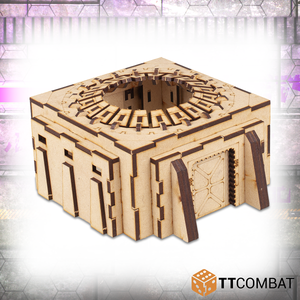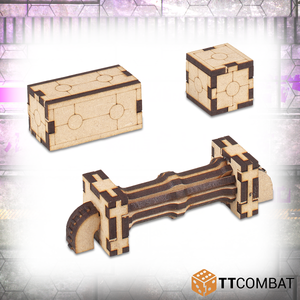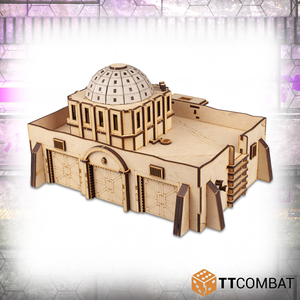 Where scum and villainy come from far and wide to trade their wares.
The Sandstorm Marketplace contains 1 grand bazaar, 1 small hovel, 1 traders house, 2 high walls, 1 pump and 1 crate. This kit provides a large balcony area to give height to your gaming board as well as options for line of sight blocking for your units. It is perfect for skirmishes! Keep the buildings close together or spread out with your Sandstorm buildings to create lots of cover and ambush zones.
The Sandstorm Marketplace is made from 3mm MDF and 1mm greyboard. It is a great scenery kit to use in Futuristic wargames, and will work perfectly with 28-35mm games and miniatures.

Model supplied unpainted and requires assembly. We advise using PVA glue for the best results. Some kits may need filing for a perfect fit - always dry fit your models first for best results. Any miniatures are for scale only and not included.