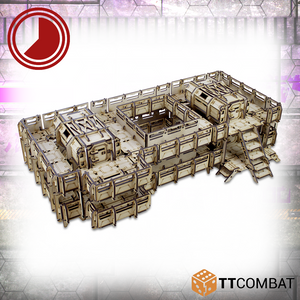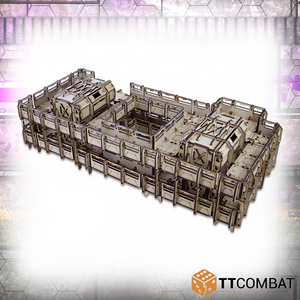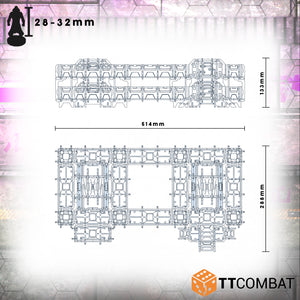 "may as well just strap rockets to it and fly that through space"
Why airdrop just one or two P.U.P's when you can airdrop a whole colony! This mammoth structure will house everything you need, science equipment, guns, soldiers, a few hundred space rats, you name it. 

The colony can be placed together as shown or split into individual sections to create a wider colony. Fully modular with the other kits in the P.U.P Range
Kit Contains:
116x Low Fence Supports
72x High Fence supports
32x Small Fences
16x Long Fences
8x Medium Fences
16x Corners
12x Long straights
12x Medium straights
8x small stairs
4x Tall Stairs
4x P.U.P

The P.U.P Colony is made from 3mm MDF . It is a great scenery kit to use in Sci-Fi skirmish games, will work perfectly with 28-32mm games and miniatures, and look great on any Sci-Fi inspired game board.

Model supplied unpainted and requires assembly. We advise using PVA glue for the best results. Some kits may need filing for a perfect fit - always dry fit your models first for best results. Any miniatures are for scale only and are not included.