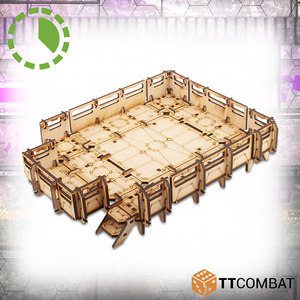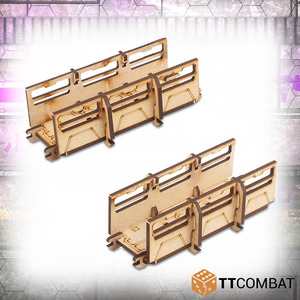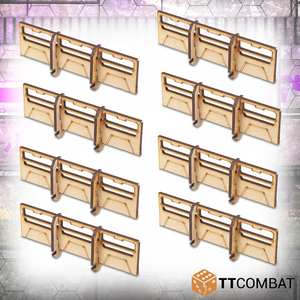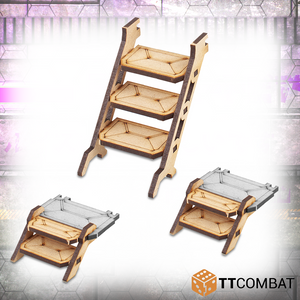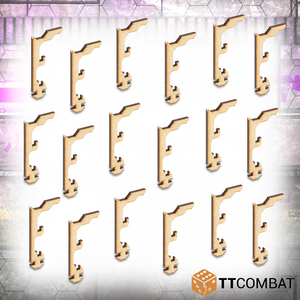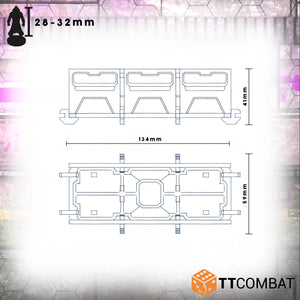 "Gone are the days of claiming land with flags, now we do it with walkways."
It can get a little crammed inside the P.U.Ps so this is the way to extend your living area. Who doesn't want to stroll around and take a deep breath of that fresh new colony air? Connect them to the P.U.P kit to create a 360 walkway or a sprawling network. 

The extension kit comes with parts to make either a single-story platform attachable to a P.U.P, or a stackable platform variation to place on top of existing PUP with walkway kits.

Kit Contains:
40x Low Fence Supports
18x High Fence supports
8x Small Fences
8x Long Fences
4x Medium Fences
4x Corners
4x Long straights
3x Medium Straights

2x small stairs
1x Platform
1x Tall Stairs
The Walkway Extension Kit is made from 3mm MDF . It is a great scenery kit to use in Sci-Fi skirmish games, will work perfectly with 28-32mm games and miniatures, and look great on any Sci-Fi inspired game board.

Model supplied unpainted and requires assembly. We advise using PVA glue for the best results. Some kits may need filing for a perfect fit - always dry fit your models first for best results. Any miniatures are for scale only and are not included.