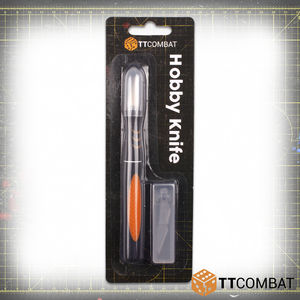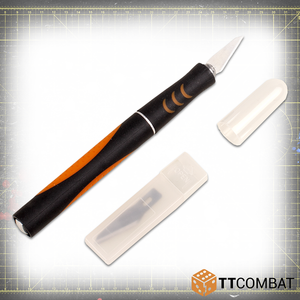 "See first with your mind, then with your eyes, and finally with your knife."
The TTCombat Hobby Knife is best used to carefully cut small parts of resin or plastic. Always use extreme caution when using hobby knifes, and make sure to protect yourself by using eye protection and a cutting mat. 
Contains 1 TTCombat Hobby Knife and 5 spare blades. The blade is sharp, and not suitable for people under 18.
Please note that this item requires shipping via an age verification service, standard postage for this item is £8. Proof of age will be required of the point of delivery. This item is currently only available for shipping to locations in the UK.