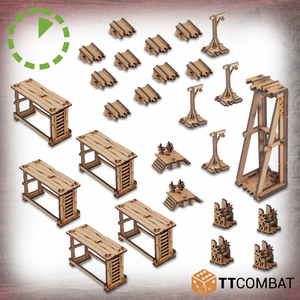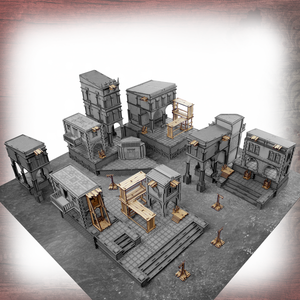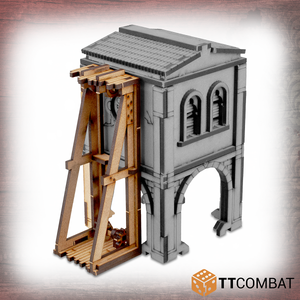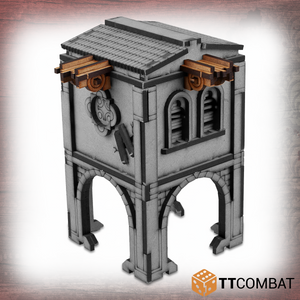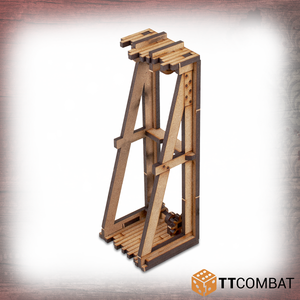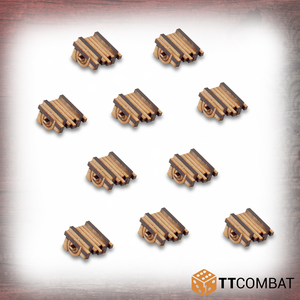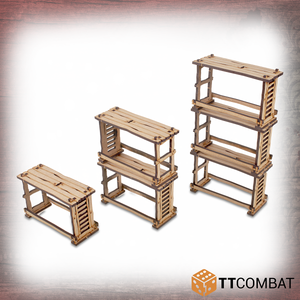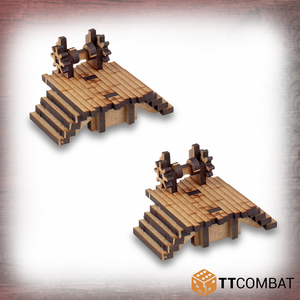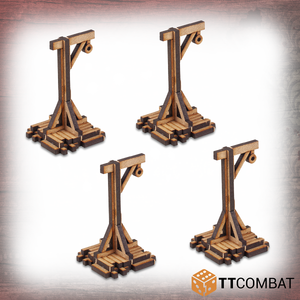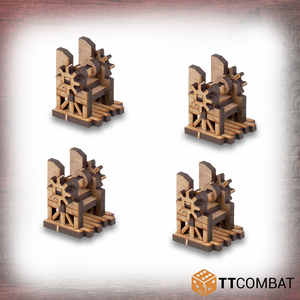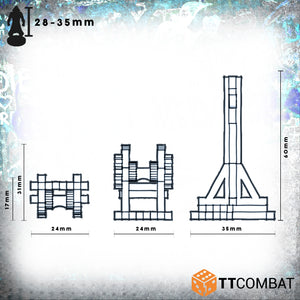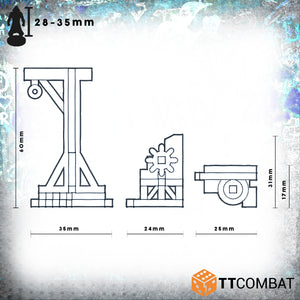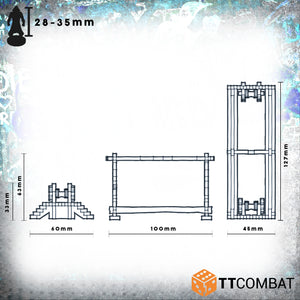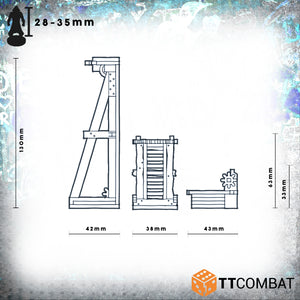 Venetian Construction Apparatus
"If the people running through our streets causing trouble wasn't bad enough, they've got ziplines and lifts now!"
This accessories kit provides your buildings with more means of mobility. The scaffolding allows you to build up a series of climbable levels against one or more of your buildings. The ziplines provide a means of quickly moving from rooftop to rooftop and the counterweight lifts give your gangs a way of ascending quicker than climbing.
This set contains:
6 Scaffolding sections


1 Large Scaffold Lift

2 Raised Lift Platforms

4 Small Lifts

4 Zipline Posts

10 Winch Clips
The Venetian Construction Apparatus are made from 3mm MDF. They are great pieces of scenery to use for Carnevale and will work perfectly with other 28-32mm games.
Kit supplied unpainted and requires assembly. We advise using PVA glue for the best results. Any miniatures are for scale only and not included.