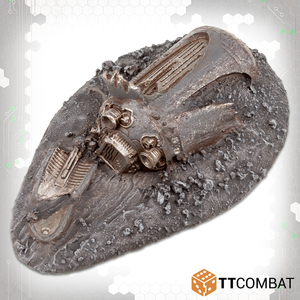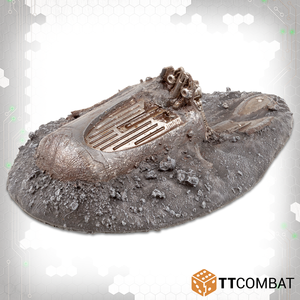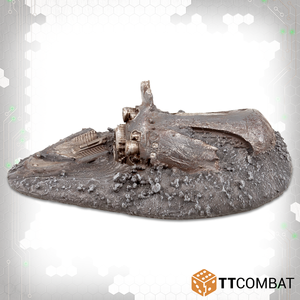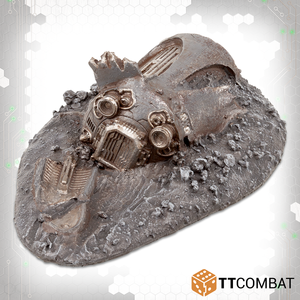 "Mission log - We have located the escape pod and data retrieval has been initiated. Survivor status: Unknown. Proceeding to the next waypoint."
 The Crashed Escape Pod is the perfect addition to any Dropzone Commander battlefield, giving some good cover for your units. This scenery piece can also be a great place to hide objectives. Who knows, you could also uncover some secret weapon plans or even a few robots!
Contains 1 single-piece resin miniature. Resin miniatures supplied unpainted and unassembled. This kit will require cleaning and assembly, and could need some small holes filled.

Suitable for Dropzone Commander and other 10mm wargames. Footprint measures 10.3cm x 6.5cm.