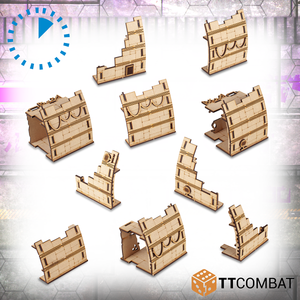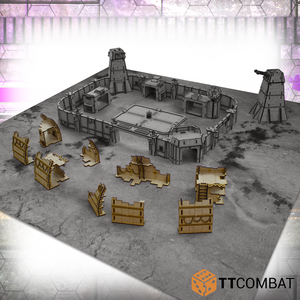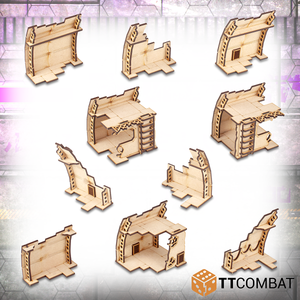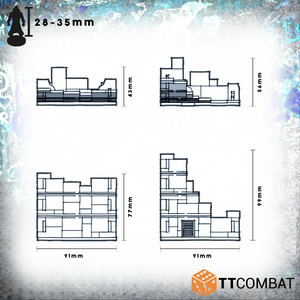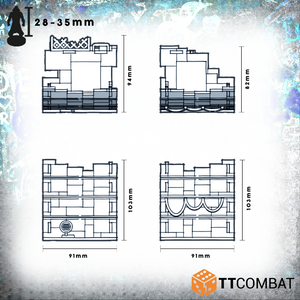 "Here lies the rusted remains of a crashed hulk from ages past, home only to scavengers and raiders now..."
The Crashed Starship is a multi section kit. It contains modular pieces of starship hull that can be assembled together to form various lengths of hull. It includes three sections of ruined interior buildings to allow for verticality and cover from within. This kit is perfect for a Sci-Fi junk planet board.

This kit is made from 3mm MDF. It is a great piece of scenery to use on the tabletop it is suitable for 28-32mm scale miniature games.
Kit supplied unpainted and requires assembly. We advise using PVA glue for the best results. Any miniatures are for scale only and not included.