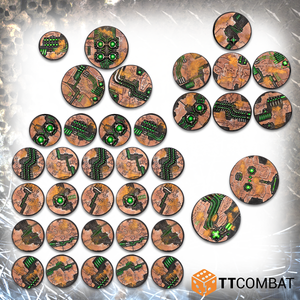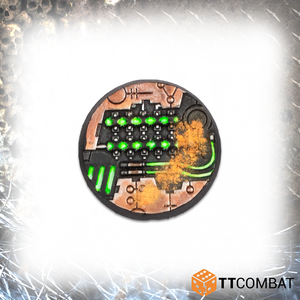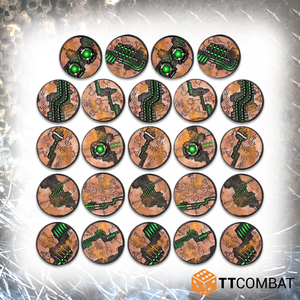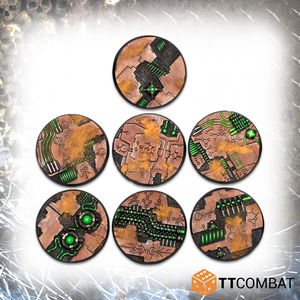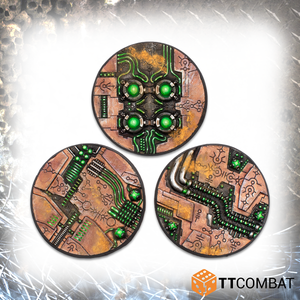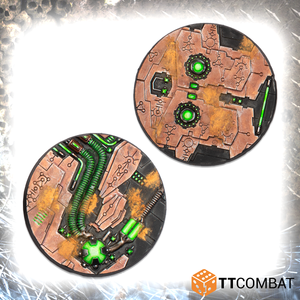 Cyber Indomitable Tomb World Base Bundle
War wages on many cyber planets of the Space Cyber Mummies. The Space Cyber Mummies defend their home planets using an array of futuristic technology, usually glowing green.

This set contains 37 Tomb World bases, of various sizes:
1x 28mm base, 24x 32mm bases, 7x 40mm bases, 3x 50mm bases, 2x 60mm bases
Covered in finely sculpted detail, these bases will make the perfect finishing touch to your adventurers from the far future. With overlapping panels, wires, ancient alien hieroglyphics and plenty of glowing energy balls, they're designed to fit with any undead alien robots you might have, or make a great setting for anyone fighting them!

Contains 37 resin bases. Contents may vary from those shown.
Resin miniatures supplied unpainted and unassembled. This kit will require cleaning and assembly, and could need some small holes filled. Miniatures are for scale purposes only.