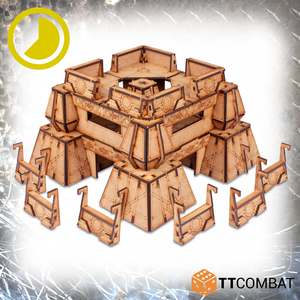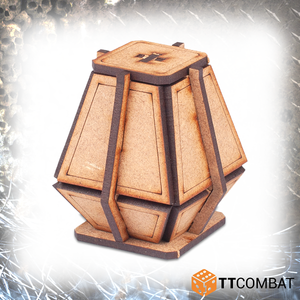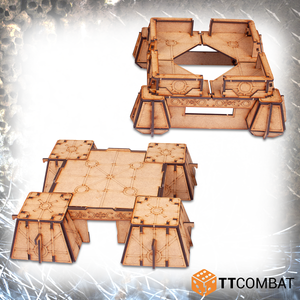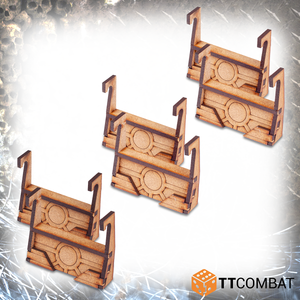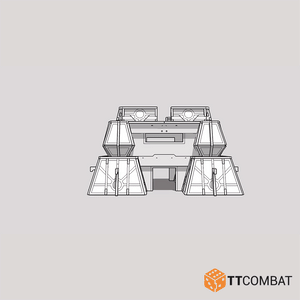 Pulses of Cyber energy shoot through the myriad of cables running under and within the walls of the relay hub. An important node of data, a bastion of information sending and recieve all hours of the day.
The Cyber Relay hub provides a large fortified structure with two levels that would look great sat in the middle of any Cyber board. The floors come apart from great access and can also be used a two seperate buildings for better versatility.
The Cyber Relay hub is made from 3mm MDF, is easy to put together and looks great on the tabletop. Perfect scenery to use with modern 28-35mm wargames.
Model supplied unpainted and requires assembly. We advise using PVA glue for the best results. Any miniatures are for scale only and not included.
Dimensions:

WIDTH
DEPTH
HEIGHT


255mm
255mm
146mm
Instructions
Download