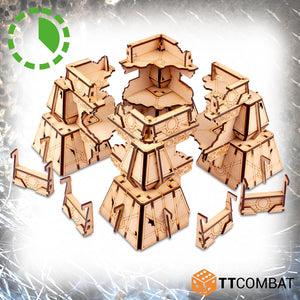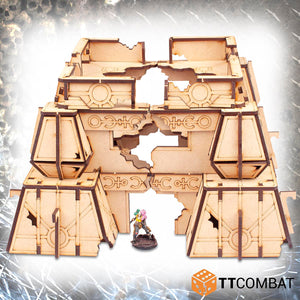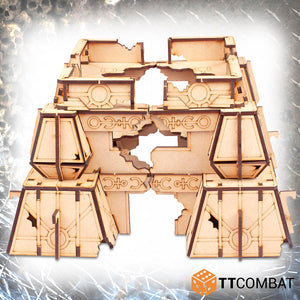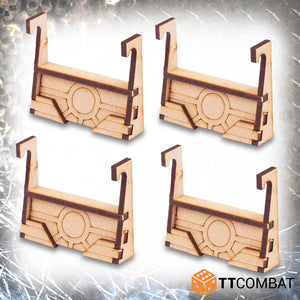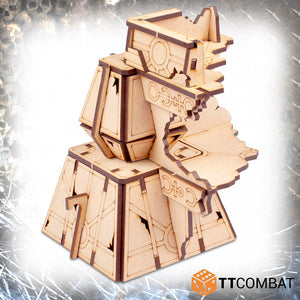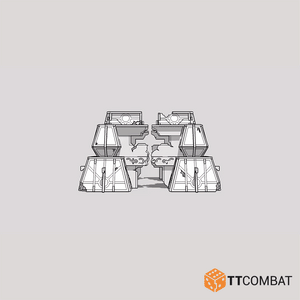 A great war ravaged the land in which this relay hub stands, tales say the victores still inhabit the location but no one who has gone to investigate comes back!
The Cyber ruined relay hub is a great addition to a table top with it being able to split into ruined corners allowing for the product to cover more surface area and create line of sight blocking all over the the table top as well as some 2 storey vantage points. 
The Cyber ruined relay hub is made from 3mm MDF, is easy to put together and looks great on the tabletop. Great scenery to use with modern 28-35mm wargames or dioramas.
Model supplied unpainted and requires assembly. We advise using PVA glue for the best results. Any miniatures are for scale only and not included.
Dimensions:

WIDTH
DEPTH
HEIGHT


255mm
255mm
146mm
Instructions
Download