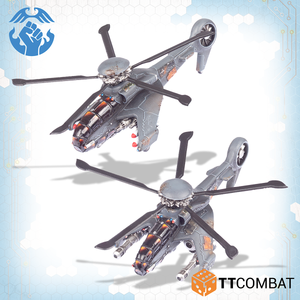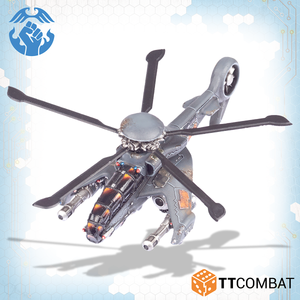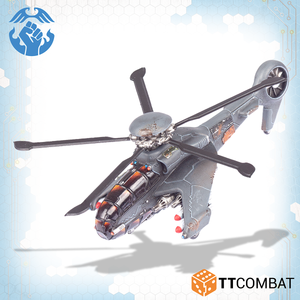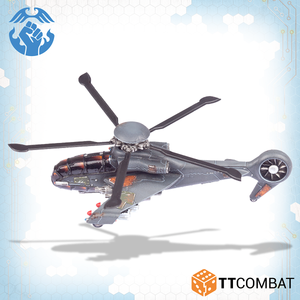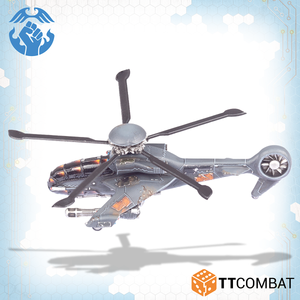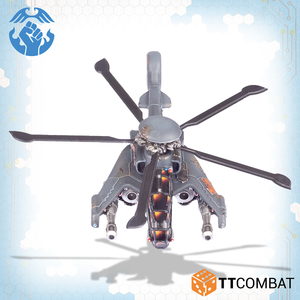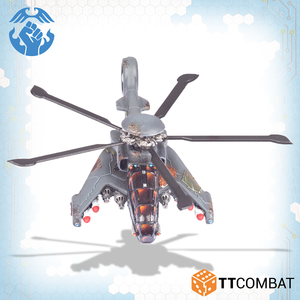 The Cyclone Attack Copter is a dedicated attack helicopter, designed solely for dealing swift annihilation to ground targets. Fitted with either Chainguns for light armour or Tornado and Beowulf Missiles for dealing with heavier armour, the Cyclone always makes an impact whenever the leadership deems the situation serious enough to commit them to battle.
They're cool looking helicopters armed to the teeth. What more do you want? With Chainguns you'll be able to rip through a surprisingly large amount of targets (Focus helps to rack up the Energy of the guns). Alternatively give your Cyclones Tornado Missiles and Beowulf Missiles. You get unlimited Indirect Area attacks and 4 powerful Beowulf Missiles to mess with heavy armour. Put on Ride of the Valkyries and enjoy.
Contains 2 multi-part resin miniatures with parts to arm all with Chainguns or Tornado Missiles and Beowulf Missiles.
Resin miniatures supplied unpainted and unassembled. This kit will require cleaning and assembly, and could need some small holes filled. Any miniatures or scenery are shown for scale only and not included.