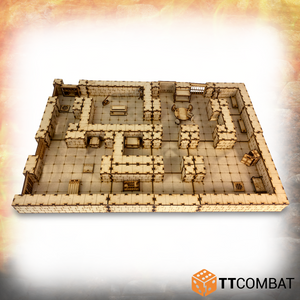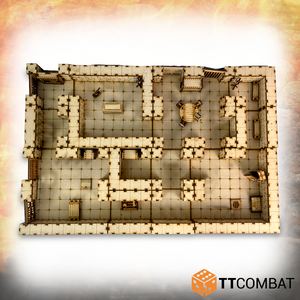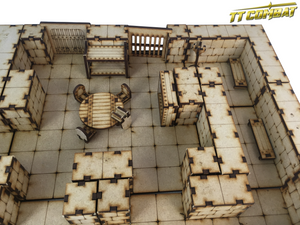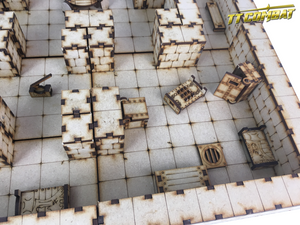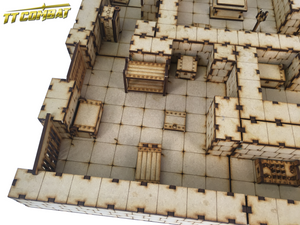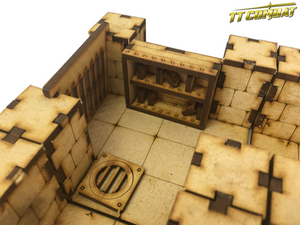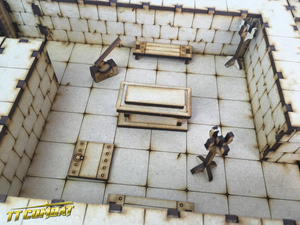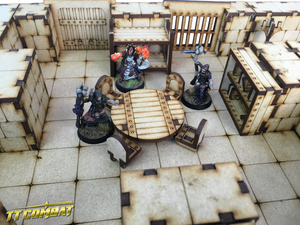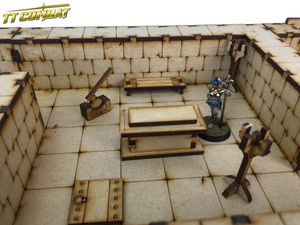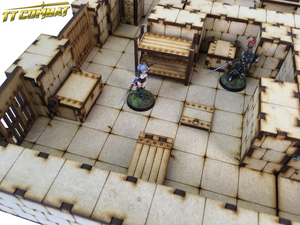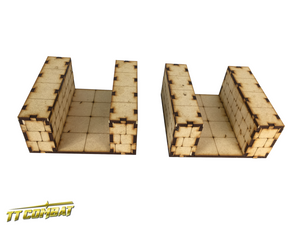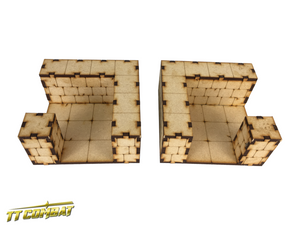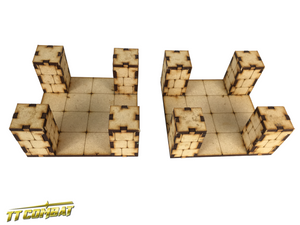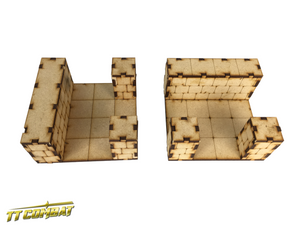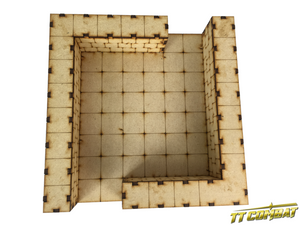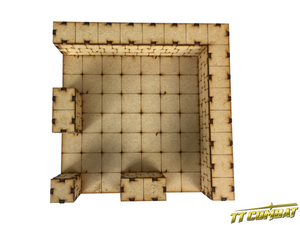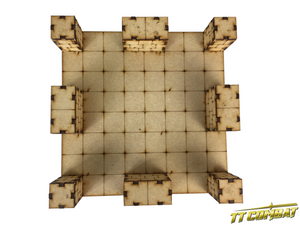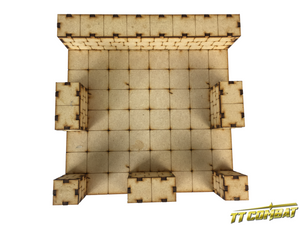 The Deluxe Dungeon Set is made from 3mm MDF, easy to put together and look great on the tabletop. Great scenery to use with fantasy gaming, and D&D. Models supplied unpainted and will require assembly. We advise using PVA glue for the best results.
Each square is 25mm scale. Walls are 4.5cm tall.
The Deluxe Dungeon Set includes:
2 x Straight Sections
2 x Corner Sections
2 x Crossroad Sections
2 x T-Junction Sections
1 x Large Straight Section
1 x Large Corner Section
1 x Large Crossroad Section
1 x Large T-Junction Section
A selection of accessories, including; 1 x Bed, 1 x Torture Rack, 1 x Round Table, 4 x Chairs, 1 x Shelves, 1 x Bookshelf, 1 x Sarcophagus, 2 x Candelabras, 1 x Large Bench, 2 x Small Benches, 1 x Iron Maiden, 1 x Trapdoor, 1 x Vent, 1 x Small Box, 1 x Large Box, 1 x Executioners Block.
The Sections can be placed in any combination.
Any models shown in the photos are for scale only and not included.
*THIS ITEM MAY INCUR ADDITIONAL SHIPPING CHARGES