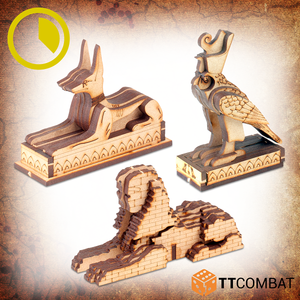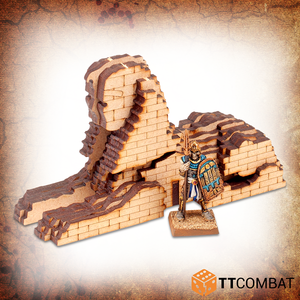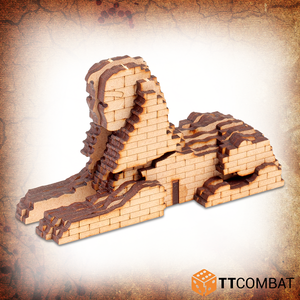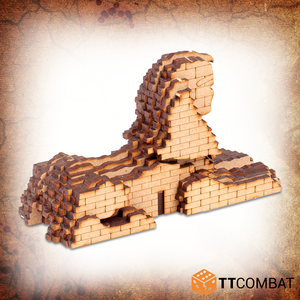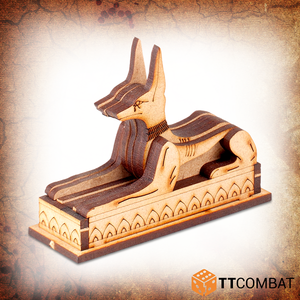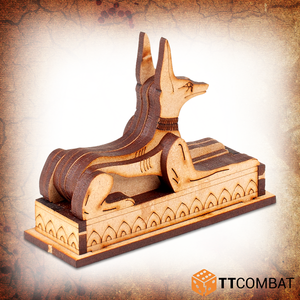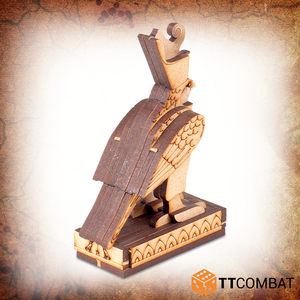 ''For hundreds of years these monuments have stood in the sands. Try not to knock them over''.
The Desert Monuments are a great addition to any fantasy scenery. This set of three separate monuments add a little class to your board. The Dog, Bird and Sphinx are great at filling out your board with statues rising from the desert. This kit is made from 3mm MDF. It is a great piece of scenery to use with 28-32mm games.
Model supplied unpainted and requires assembly. We advise using PVA glue for the best results. Any miniatures are for scale only and not included.
Dimensions

WIDTH
DEPTH
HEIGHT
Dog


30mm

85mm


70mm

Bird

30mm

60mm

90mm

Sphinx
45mm
120mm
70mm
Instructions
Download