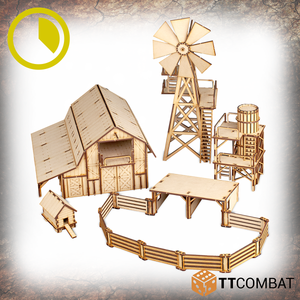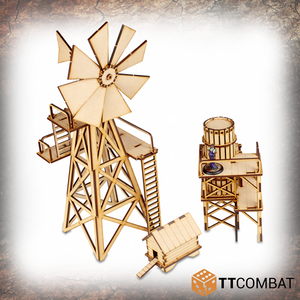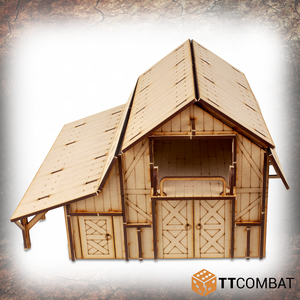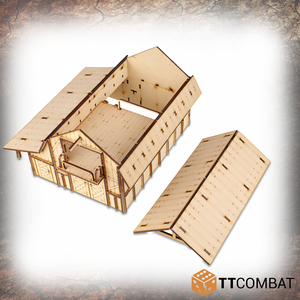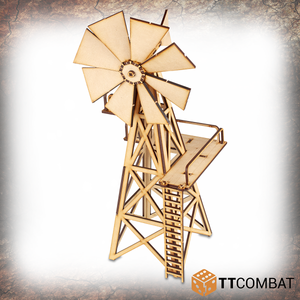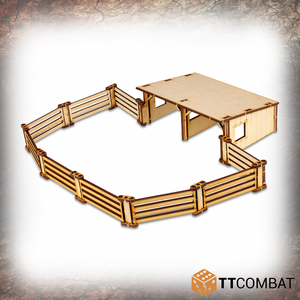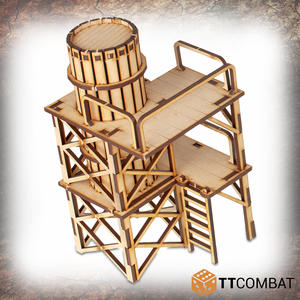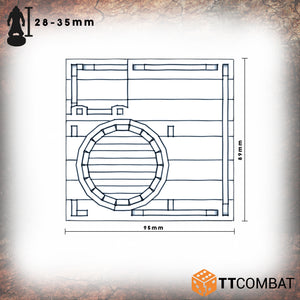 Dressing's Ranch Cattle Barn
Tell me something good about the Wild West. Sprawling, open and untamed Dressings Ranch is idyllic for a new beginning.
Dressing's Ranch Cattle Barn is a great addition to any Wild West themed table top game. Providing huge amounts of cover as well as high attack points for those long range attacks. The great thing about the elevated attack points is you can scream "Yeeeeehawww!" before you roll.

Dressing's Ranch Cattle Barn is made from 3mm MDF and is a great scenery kit to use in Wild West skirmish games. It is designed to work with 28-32mm games and miniatures.

Model supplied unpainted and requires assembly. We advise using PVA glue for the best results. Any miniatures are for scale only and not included.