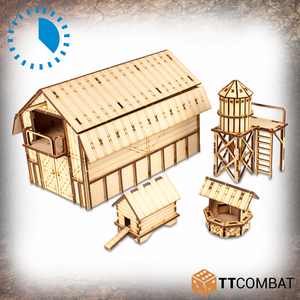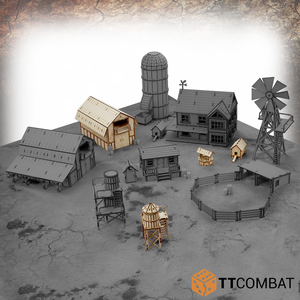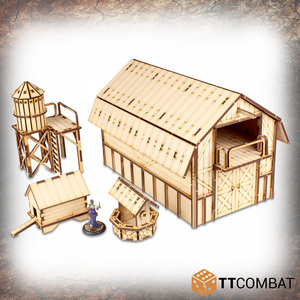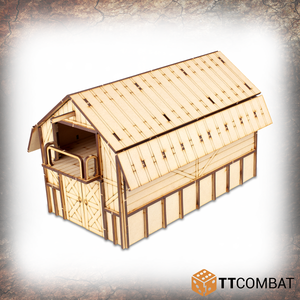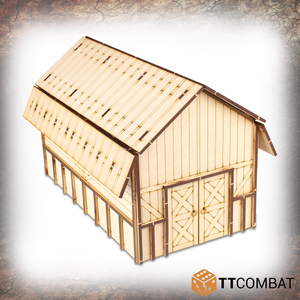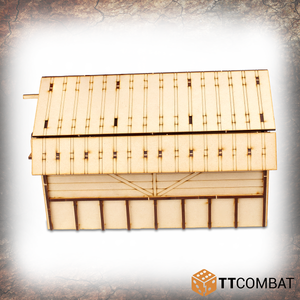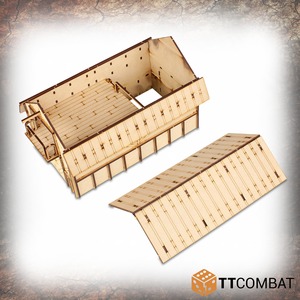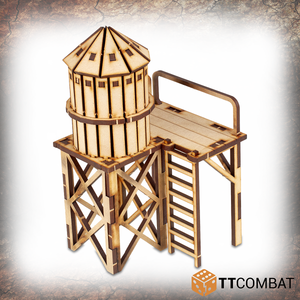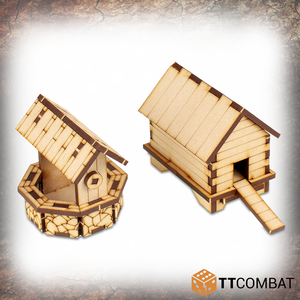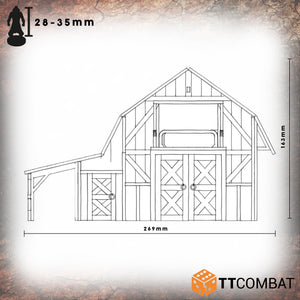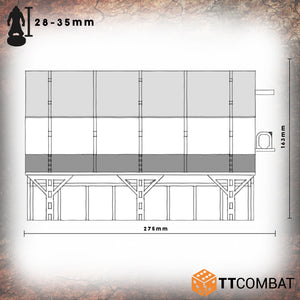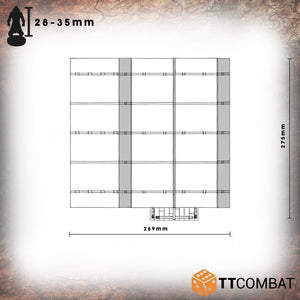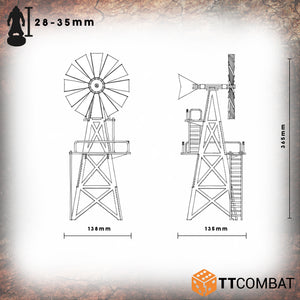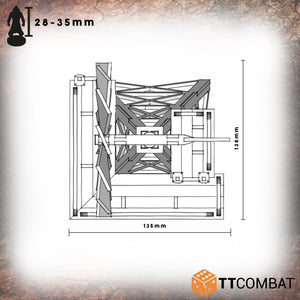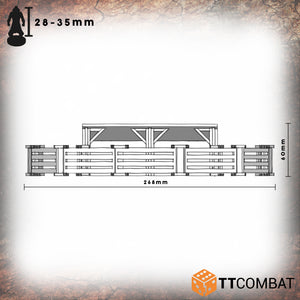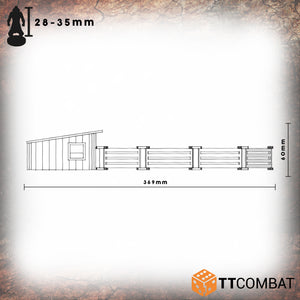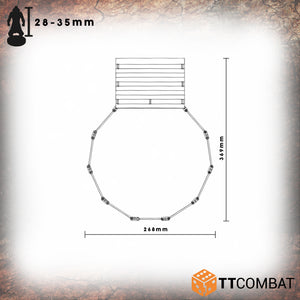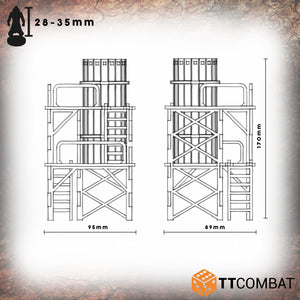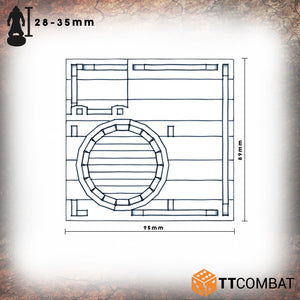 THE RANCH IS UNDER ATTACK! Nah that's just cousin Cletus rootin, tootin, shootin' at dem pigeons again!
If you are looking to start off your very first Ranch, look no further, Dressing's Ranch is the place for you. Kitted out with a full size double storey barn, chicken coop, water tower and well. This kit provides all the hiding spots and vantage points you will need to start off your Wild West table top adventure.

The Dressing's Ranch Dice Stable is made from 3mm MDF and is a great scenery kit to use in Wild West skirmish games. It is designed to work with 28-32mm games and miniatures.

Model supplied unpainted and requires assembly. We advise using PVA glue for the best results. Any miniatures are for scale only and not included.