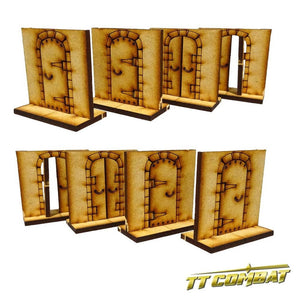 These Dungeon Doors are made from 3mm MDF, easy to put together and look great on the tabletop. Great scenery to use with fantasy gaming . Models supplied unpainted and will require assembly. We advise using PVA glue for the best results.
25mm scale.
Dungeon Door Set includes - 8 Dungeon Doors
Any models shown in the photos are for scale only and not included.