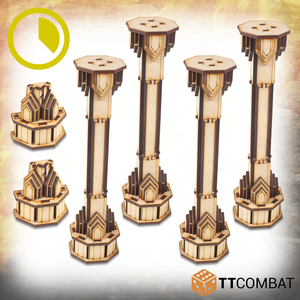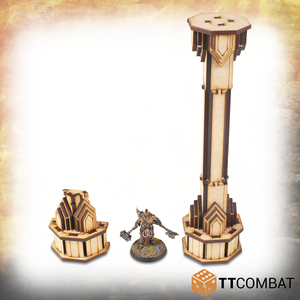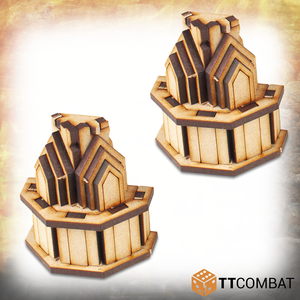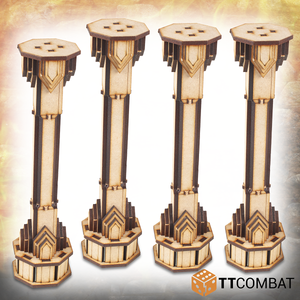 Here stand the great pillars that support our Dwarven halls, some now ruins of their former glory.

The Dwarven Columns kit provides your board with some tall, thematic scatter terrain.
This set contains 4 full columns and 2 toppled bases. this gives your board a mix of line of sight blocking and partial cover or difficult terrain.
The Dwarven Columns are made from 3mm MDF. It is a great scenery kit to use in fantasy skirmish games as well as roleplaying games, and will work perfectly with 28-32mm games and miniatures.
Model supplied unpainted and requires assembly. We advise using PVA glue for the best results. Any miniatures are for scale only and not included.