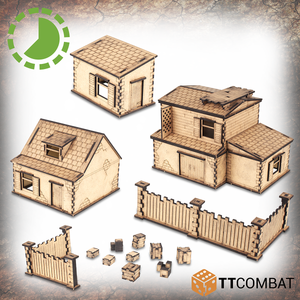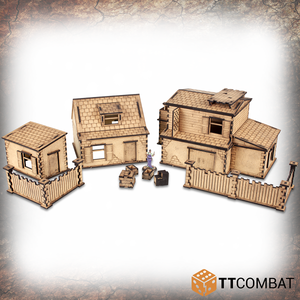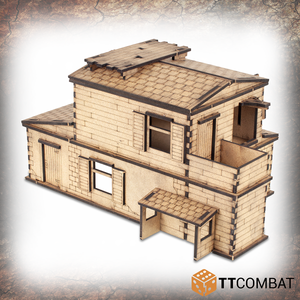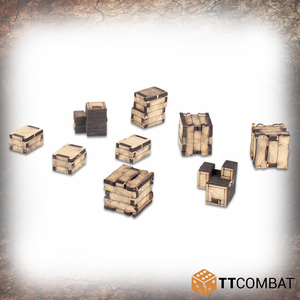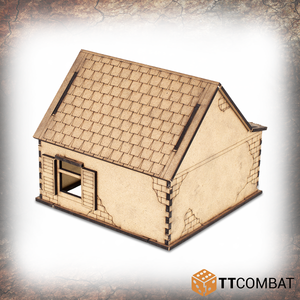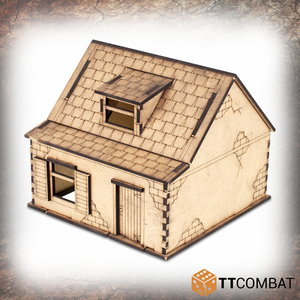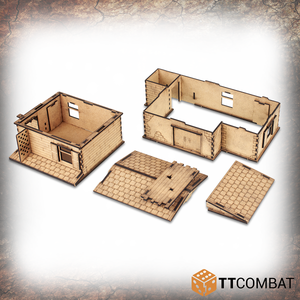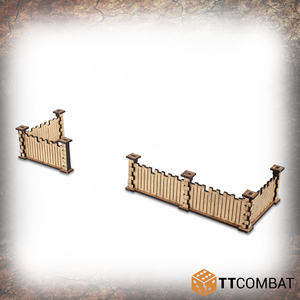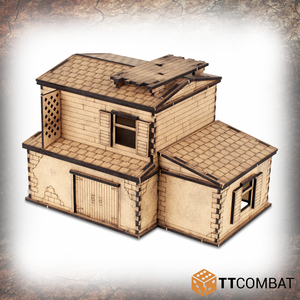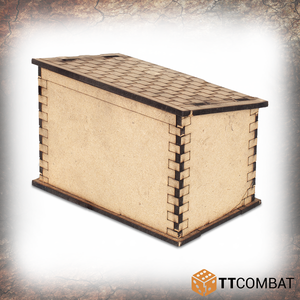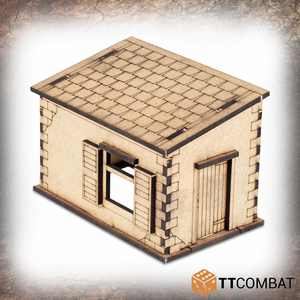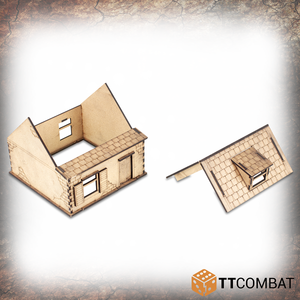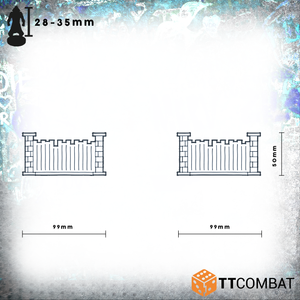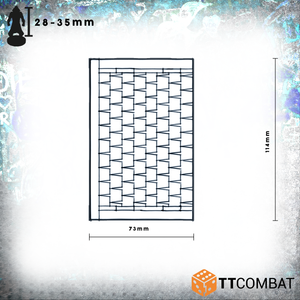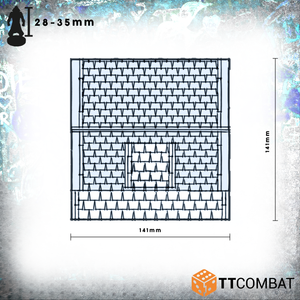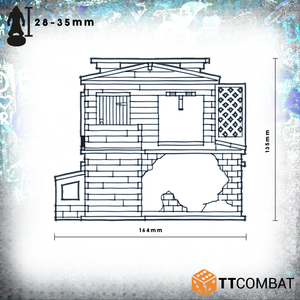 "Crates creak and boxes bang in the warehouse, what could be inside? Spiced rum? Maybe some bourbon for the Auberge Beaumont?"
The Entrepôt is a great individual kit to provide a little extra detail to your board. With multiples levels, walls and a playable interior, it's a must have! Use the pieces detached to make its own compound, or, part of a normal street with the walls marking off another section of the board.

The Entrepôt kit is made from 3mm MDF. It is a great scenery kit to use in eldritch fantasy skirmish games, and will work perfectly with 28-32mm games and miniatures.

Model supplied unpainted and requires assembly. We advise using PVA glue for the best results. Any miniatures are for scale only and not included.