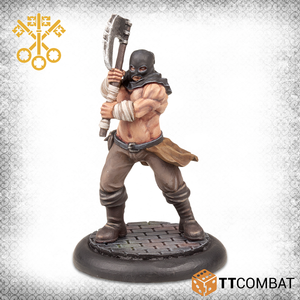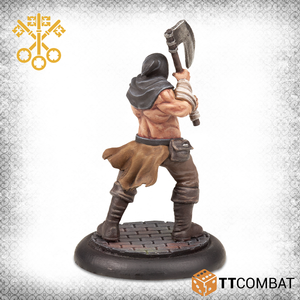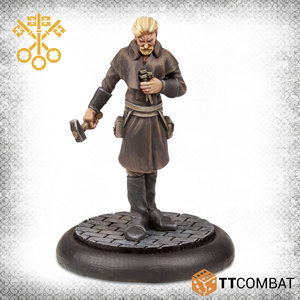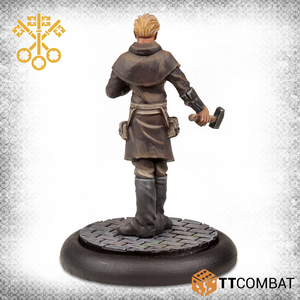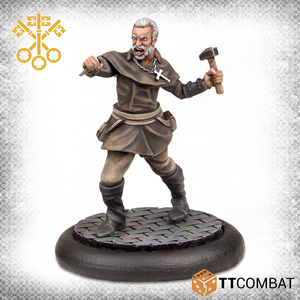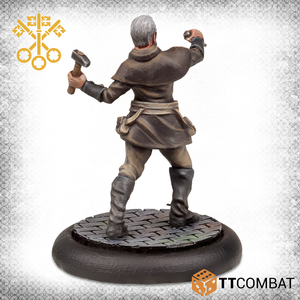 For the glory of God, heretics and heathens shall not be permitted to live. The only choice we shall give them is the means to their end.
Executioners and Crucifiers are those who are specifically tasked with ending the lives of those that refuse to submit to the church. The Executioner can chop characters with high Life Points down to size, while the Crucifiers can deal with those that hide behind armour.  
Contains 3 resin miniatures and 3 plastic bases. Cobblestone bases pictured not included.
Resin miniatures supplied unpainted and unassembled. This kit will require cleaning and assembly, and could need some small holes filled.