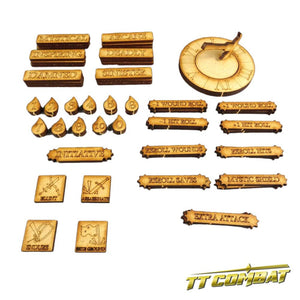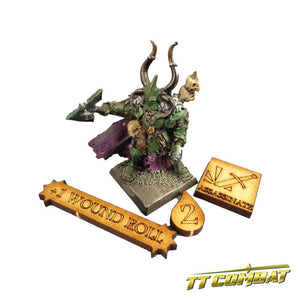 Fantasy Turn Counter and Tokens Set
***LAST CHANCE TO BUY! ONCE THIS IS OUT OF STOCK, IT'S GONE FOREVER!***
Made from 3mm MDF, easy to put together and looks great on the tabletop. Model supplied unpainted and will require assembly. We advise using PVA glue for the best results.
Includes: 2 x sets of numbered wound tokens, 1 x set of sudden death tokens, 3 x sets of mysterious terrain tokens, 2 x sets of status markers for wound, hit and save stats, 2 x mystic shield tokens, 1 x turn counter with alternate dial, and 1 initiative token.
Any models shown in the photos are for scale only and not included.