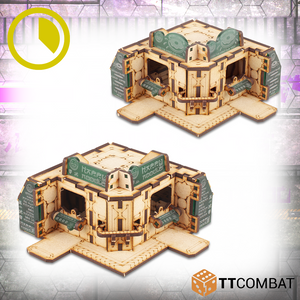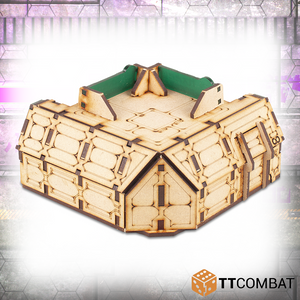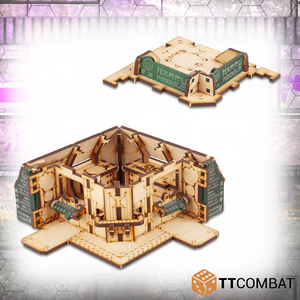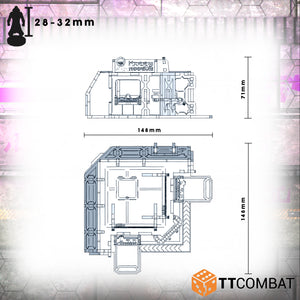 "What are you feeling, sweet or savoury?"
Found on every planet, from harsh terraforming colonies to dazzling composite-ceramic urban sprawls, pop-up Foodbars keep workers and citizens alike supplied with their favourite brand of recycled protein products! With consumer tastes becoming ever more extreme, franchises constantly compete to offer the most outrageous menus!

Laser cut from 3mm MDF and featuring engraved acrylic detail parts, the Foodbars feature fully detailing interiors with removeable doors and roof. 
It is a great scenery kit to use in Sci-Fi skirmish games, will work perfectly with 28-32mm games and miniatures, and look great on any Sci-Fi inspired game board.

Model supplied unpainted and requires assembly. We advise using PVA glue for the best results. Some kits may need filing for a perfect fit - always dry fit your models first for best results. Any miniatures are for scale only and are not included.