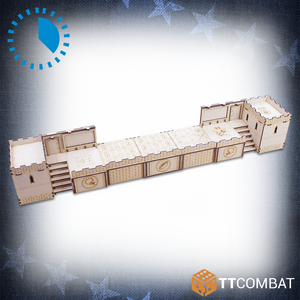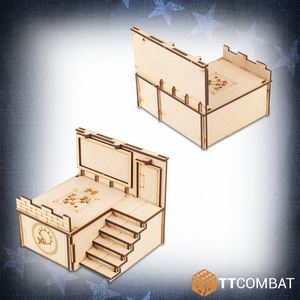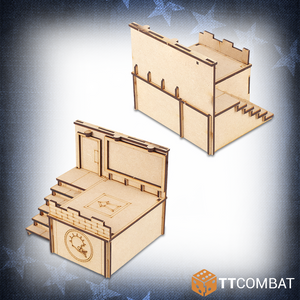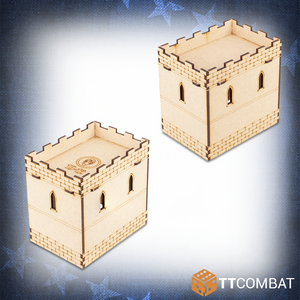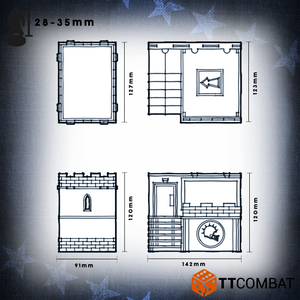 Get those goblin cheerleaders off the pitch, the game is about to start!

This kit provides you with a raised end section to your Fantasy American Football games. Boasting a reserves box, knocked out box, casualty box, turn trackers, reroll trackers, and score tracker. There is also enough space to include a dice tray or platform to store your cheerleaders and staff.
This kit is made from 3mm MDF.
Model supplied unpainted and requires assembly. We advise using PVA glue for the best results. Any miniatures and neoprene mats are for scale only and not included.