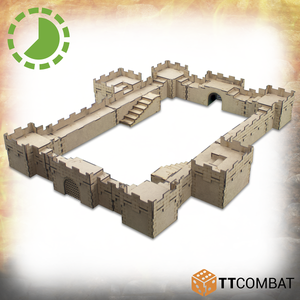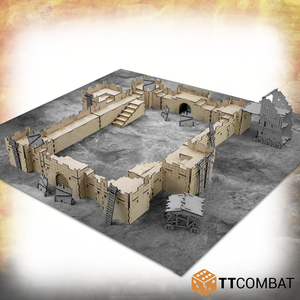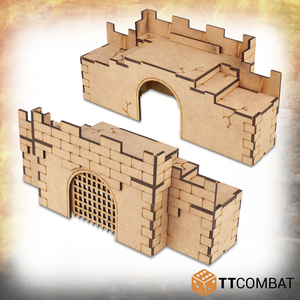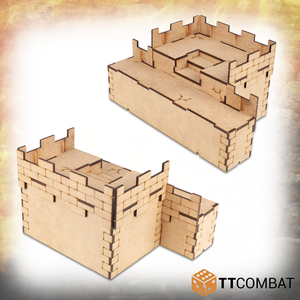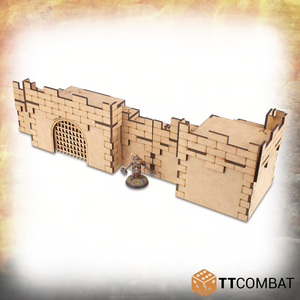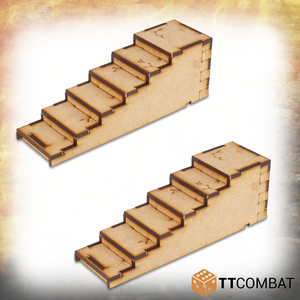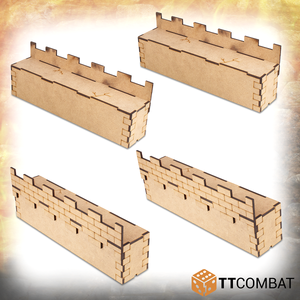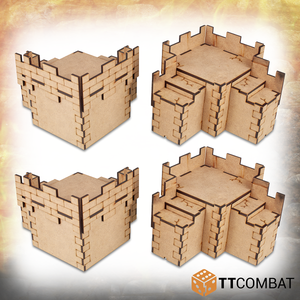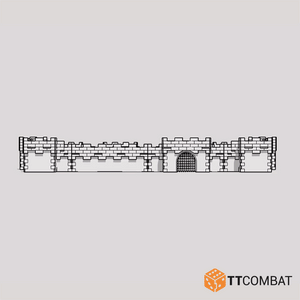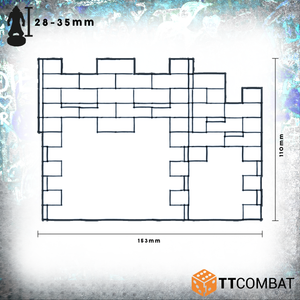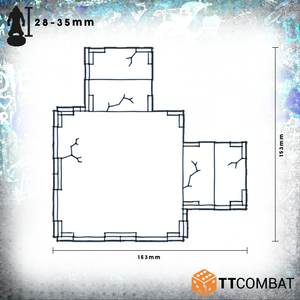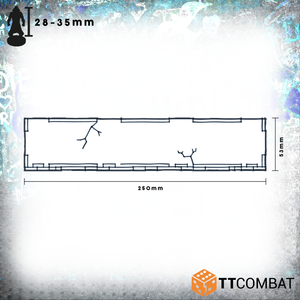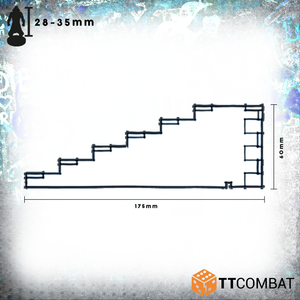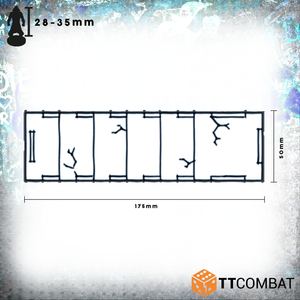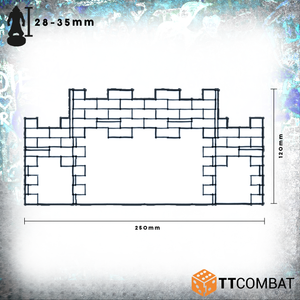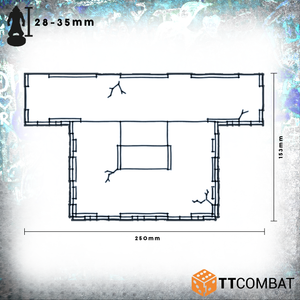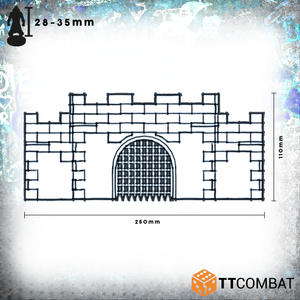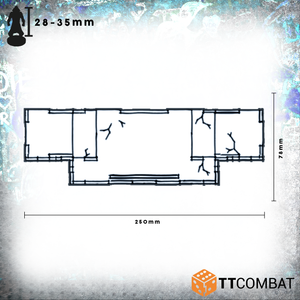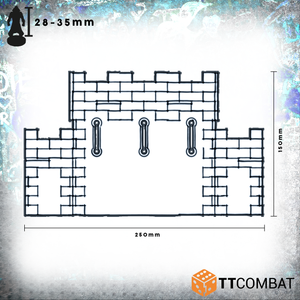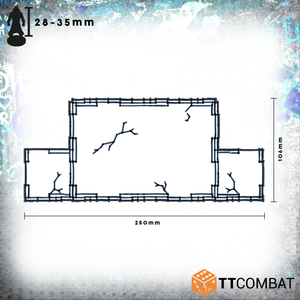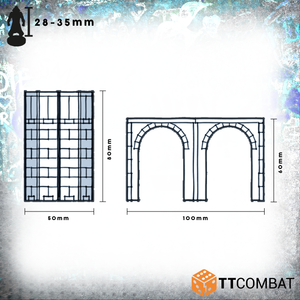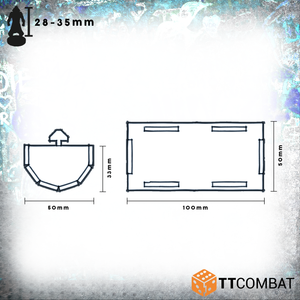 These walls may look simple but they provide a safe haven for all those lucky enough to live within.
The Fortress set contains: 4 Corners, 2 Straight walls, 2 Gates, 2 stairs and 2 wall buttresses.
The wall sections are modular and can be used interchangeably with other walls, including the ruined wall sections as well as some of the other buildings from the range. It provides enough wall sections to cover approximately 2x3.5ft.

This kit is made from 3mm MDF. It is a versatile piece of scenery, perfect for a 25-32mm wargame city board or a large RPG encounter.
Model supplied unpainted and requires assembly. We advise using PVA glue for the best results. Any miniatures are for scale only and not included.