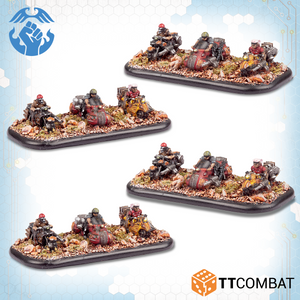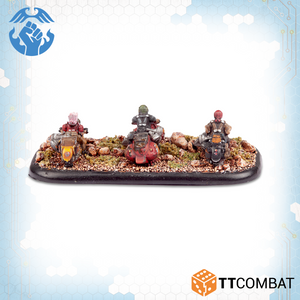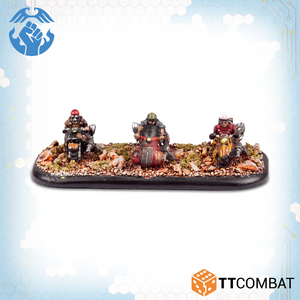 Freeriders form the backbone of almost any Resistance recon patrol and utilise extremely fast bikes to zip around battlefields and explore behind enemy lines.
Zoooooom! They're fast, they can come out of a drill, and they're armed with Sticky Mines. Why wouldn't you want Freeriders in your army? Their Machine Guns aren't the best weapon in the game, and they're probably better off staying outside of Garrisons too. But if you speed past an enemy unit, you get to stick a Sticky Mine on them, dealing automatic Energy 9 hits! Zoom and boom!
Contains 12 single-piece resin miniatures with 4 plastic bases to make 4 units.
Resin miniatures supplied unpainted and unassembled. This kit will require cleaning and assembly, and could need some small holes filled. Any miniatures or scenery are shown for scale only and not included.