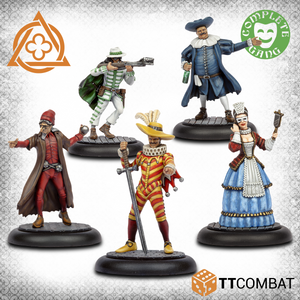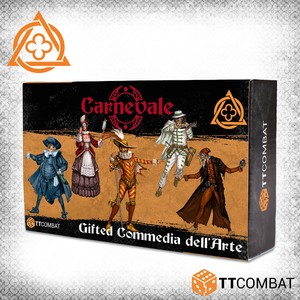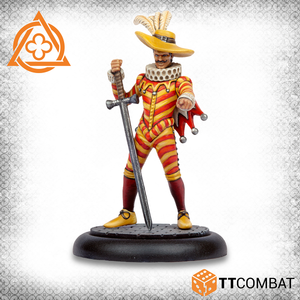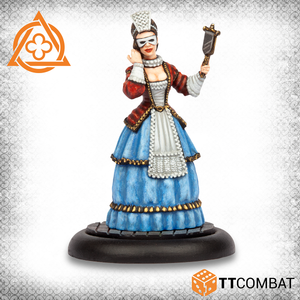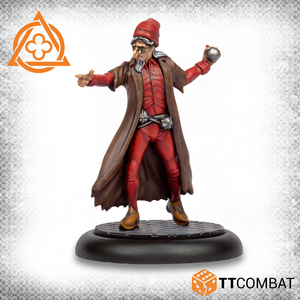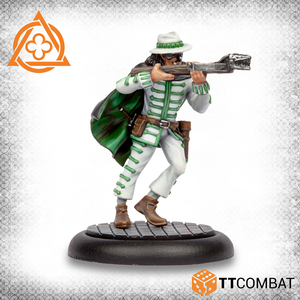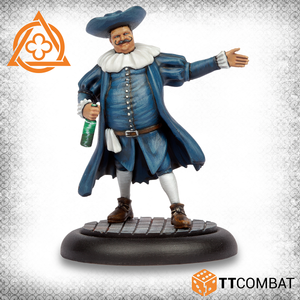 Gifted Commedia dell'Arte
The Rent in the Sky touched some more than others, giving them otherworldly powers, but cursing them to a life of madness. The Commedia dell'Arte are blessed with eldritch skills but cursed to slowly turn into the very characters they portray on stage.
This box contains a complete Gifted gang. Gifted can be played as a mercenary faction, including any number in any other gang to provide a little extra punch. Alternatively, the fearless Il Capitano, overbearing Il Dottore, narcissistic Colombina, vengeful Brighella, and murderous Pantaleone can also be taken as a complete gang in their own right.
Contains 5 resin miniatures and 5 plastic bases. Cobblestone bases pictured not included.
Resin miniatures supplied unpainted and unassembled. This kit will require cleaning and assembly, and could need some small holes filled.