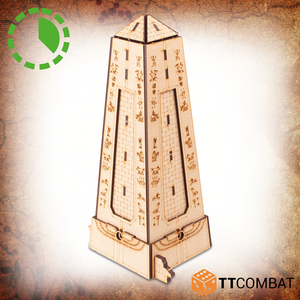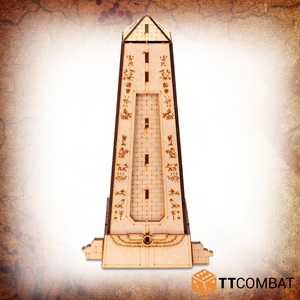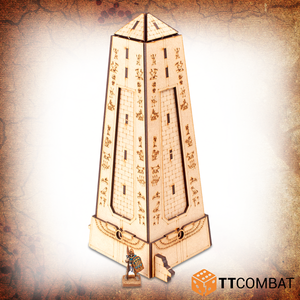 ''These grand structures were called Tekhenu by they're builders...We'll just stick with Obelisk''.
The Grand Obelisk is a grand structure which towers over gaming boards. The Grand Obelisk is covered in hieroglyphs and rises into a single point. Detailed from multiple angles the Obelisk is a unique set which works great when deployed in the center of your game. This kit is made from 3mm MDF. It is a great piece of scenery to use with 28-32mm games.
Model supplied unpainted and requires assembly. We advise using PVA glue for the best results. Any miniatures are for scale only and not included.


WIDTH
DEPTH
HEIGHT

Dimensions

105mm
105mm
280mm
Instructions
Download