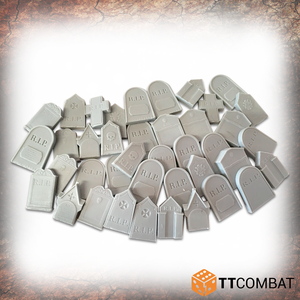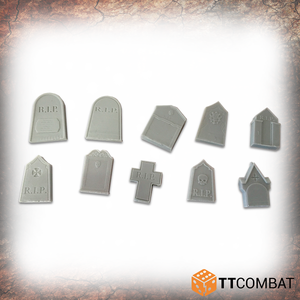 Here lies Arthur, the village rebel. Drank one too many and fought one too many more.
Do you want to add more to your board? Have a Wild West Church that is in need of a graveyard? The Gravestones contains a random selection of 40 Gravestones and are a perfect addition to any 28-32mm gaming board.
Resin miniatures supplied unpainted and unassembled. This kit will require cleaning and assembly, and could need some small holes filled.