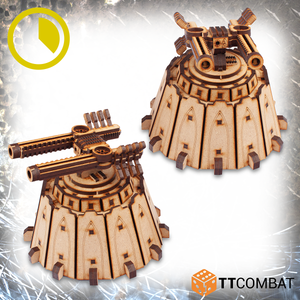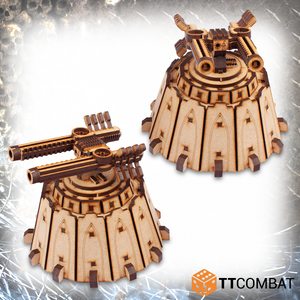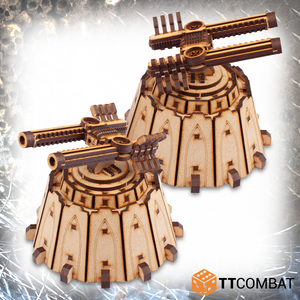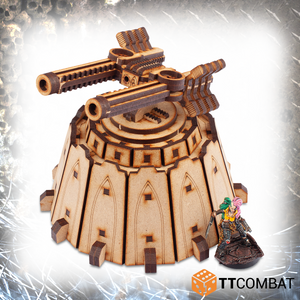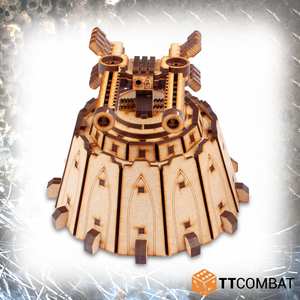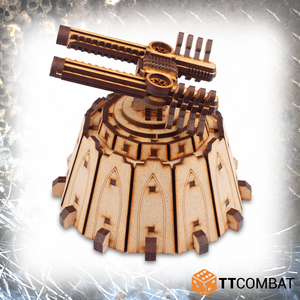 These guns can clip the message off of a pigeon, or put a hole through a jet fighter. With one of these things at your command you can tailor your force for the situation at hand. Of course 'Overwhelming' is always the recommended setting.
The Gun Silo is great scatter terrain and can be used on any table for battling in the far future. Assembled separately, the gun can be rotated and pitched up or down. Made from 3mm MDF this kit is easy to put together and look great on the tabletop.
Kit makes 2 Gun Silos. Model supplied unpainted and requires assembly. We advise using PVA glue for the best results. Any miniatures are for scale only and not included.
WIDTH
DEPTH
HEIGHT
Dimensions
12.5cm
12.5cm
12cm
Instructions
Download