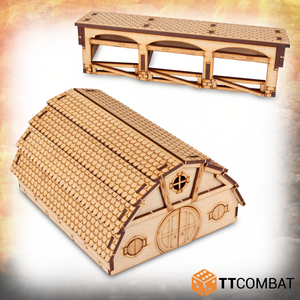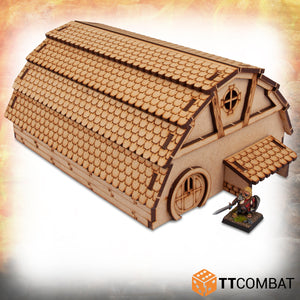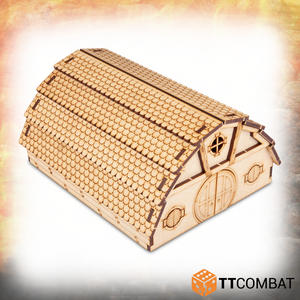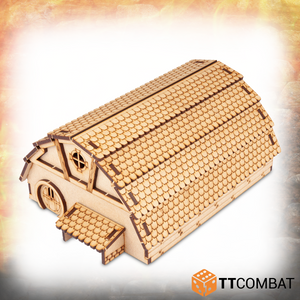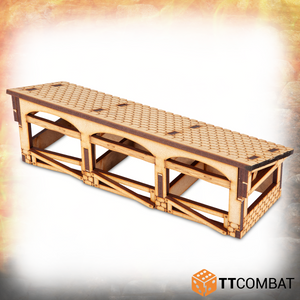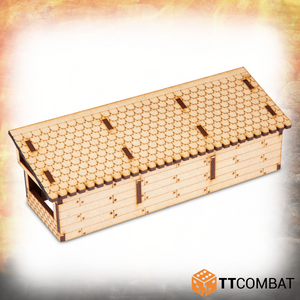 Chapter 3
Tobias Tubthumper was hungry. He'd been denied toast for his breakfast and he was on the way to rectify that. He plodded down to the farm, hoping to find farmer Cornwood before she left for town. Tobias poked his head into the barn to find nothing but straw, and saw that the shed was empty but for firewood - useful, but hardly the delicious meal he was after.
The Halfling Barn is a large construction for storing hay for goats and grain from the harvest but it can also double as a living space for a tame cockatrice should you have one. Its sloped roof provides shelter from the rain and the side shed gives ample space to stack up your firewood.
The kit is made from 3mm MDF. It is easy to put together and looks great on the tabletop with other 28-35mm scenery. Model supplied unpainted and will require assembly. We advise using PVA glue for the best results.
WIDTH
DEPTH
HEIGHT
Dimensions

15cm

19cm

9cm

Instructions
Download