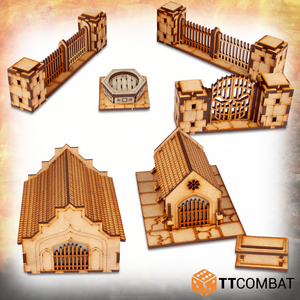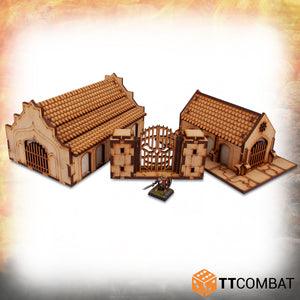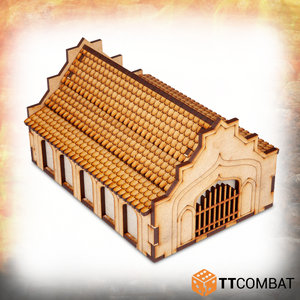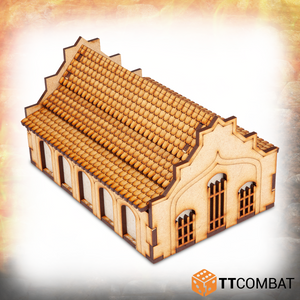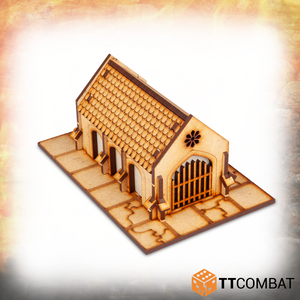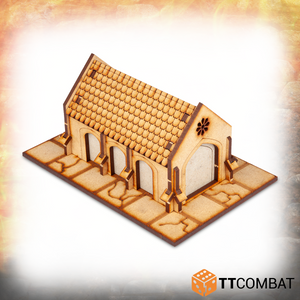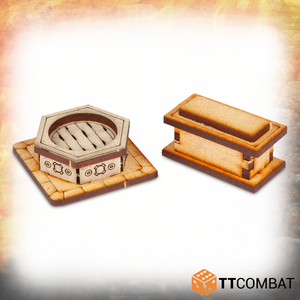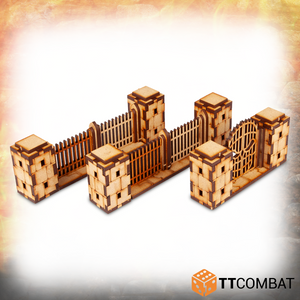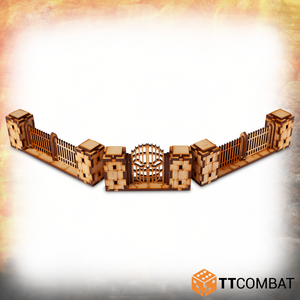 Chapter 6
Tobias Tubthumper was hungry. He wanted bread for his breakfast, but at this point he'd take anything he could find. His trip to the Windmill had been in vain, but he'd unshackled the goat inside and was trying his best to ride it into town. It buckled and jumped a lot, but he clung on for dear life as it galloped down the road.

Before long they reached the entrance to Deathly Pastures and the goat finally got the better of him. Tobias was thrown clear into the centre of the graveyard, landing with a thud.

He stood up grumbling and looked around. It was clear that something spooky was going on here, and he had no time (or nerve) to face it. The wails whipping past the mausoleums were enough for him to turn tail and run straight out again.
Sooooo spoopy! The Halfling Graveyard is usually the dead centre of a Halfling village. Boom boom! It contains two mausoleums, two fences, a gate, a coffin and a well. It's a great set for detailing your board, or a couple together could make a large graveyard for all your Undead Halflings to enjoy!
The Halfling Graveyard is made from 3mm MDF and 1mm Greyboard. It is a great scenery kit to use in fantasy skirmish games as well as roleplaying games, and will work perfectly with 28-32mm games and miniatures.
Model supplied unpainted and requires assembly. We advise using PVA glue for the best results. Any miniatures are for scale only and not included.
WIDTH
DEPTH
HEIGHT
Dimensions

16cm

15cm

9cm

Instructions
Download