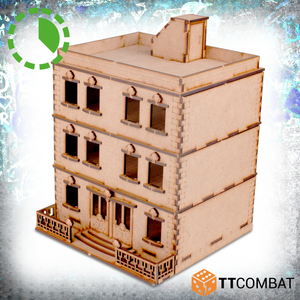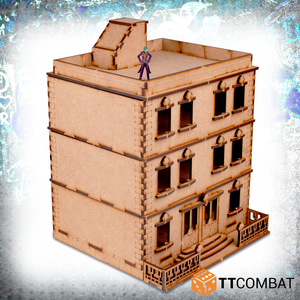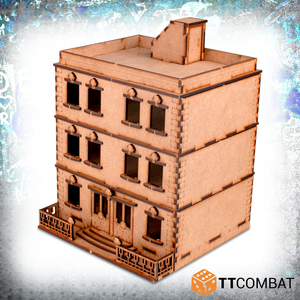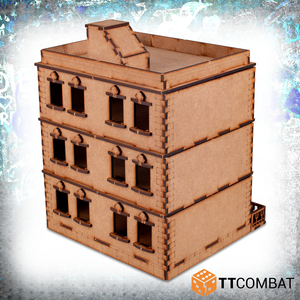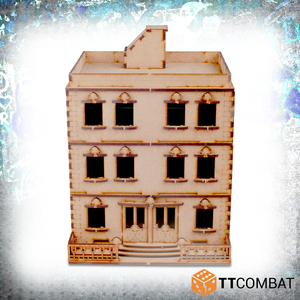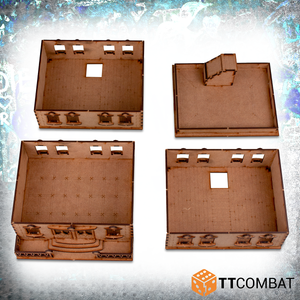 The Hamilton Apartments provide spacious living accommodation, as long as you don't mind the neighbours constantly rapping musical numbers.
This set contains a three storey, semi detached inner city apartment block.
With a large flat roof and removable floors, the entire interior is playable. The fire escape provides easy access down from the roof  to the inside. The exterior detail is great for painting and making this simple building look special.
This kit is made from 3mm MDF, easy to put together and looks great on the tabletop. Great scenery to use with modern and post apocalypse 28-35mm wargames.
Model supplied unpainted and requires assembly. We advise using PVA glue for the best results. Any miniatures are for scale only and not included.
WIDTH
DEPTH
HEIGHT
Dimensions


190mm

186mm

248mm

Instructions
Download