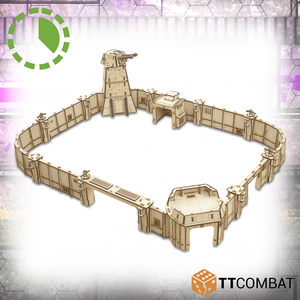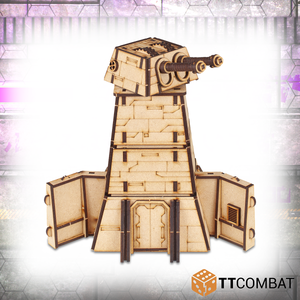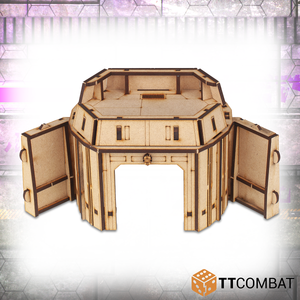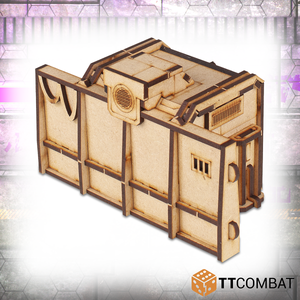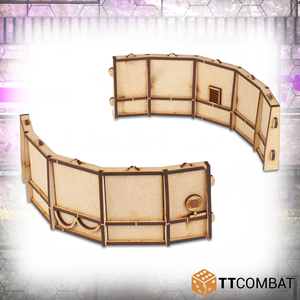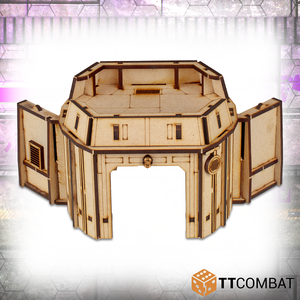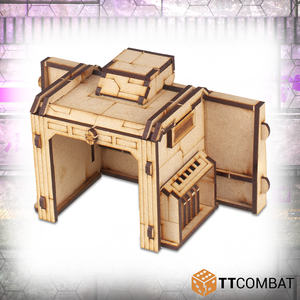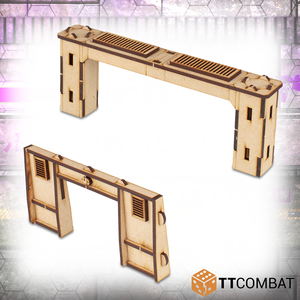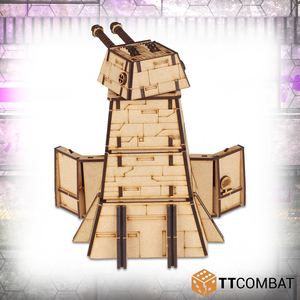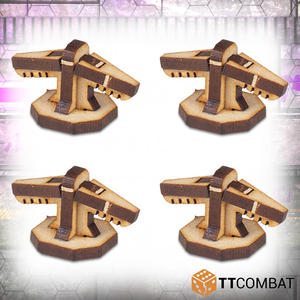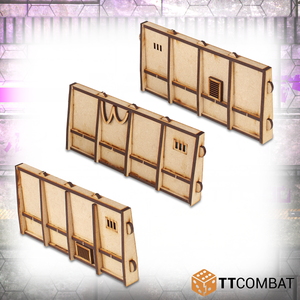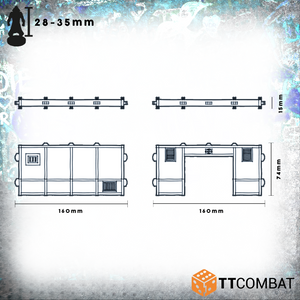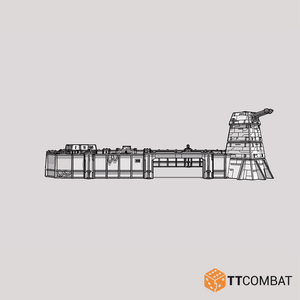 "The walls of this compound make landings here safer than most. Though not entirely without risk..."
The Hangar Bay is a large modular kit. It contains 6 sections of walls and 4 corner pieces, each with varying designs. Able to be assembled in a multitude of, ways, this kit can vary your board up each game. Taking up a lot of space and blocking line of sight it is a perfect centre piece for any Sci-Fi junk game board.

This kit is made from 3mm MDF. It is a great piece of scenery to use on the tabletop it is suitable for 28-32mm scale miniature games.
Kit supplied unpainted and requires assembly. We advise using PVA glue for the best results. Any miniatures are for scale only and not included.