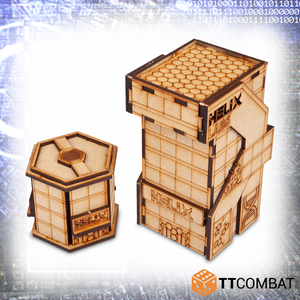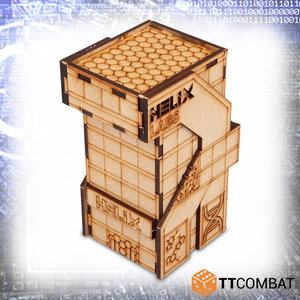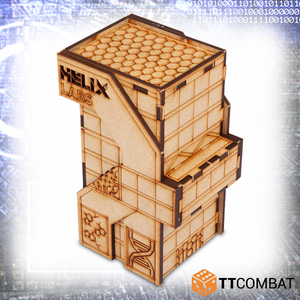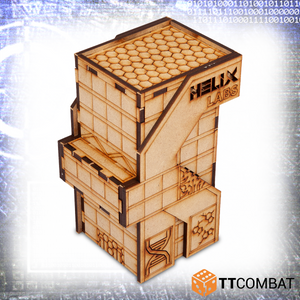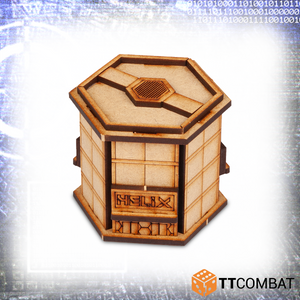 "Helix labs were the forerunners of genetic research, based primarily in New York the have expanded across the colonies and have made massive strides in furthering human understanding of xenobiology."
At approximately 14cm tall it's perfect for Dropzone and other 10mm scale games.  Made from 3mm MDF, it's easy to put together and look greats on the tabletop.
Model supplied unpainted and requires assembly. We advise using PVA glue for the best results.
WIDTH
DEPTH
HEIGHT
Dimensions
7cm
9cm
14cm
Instructions
Download