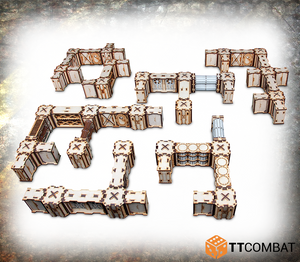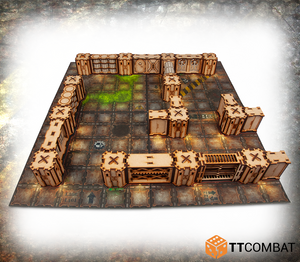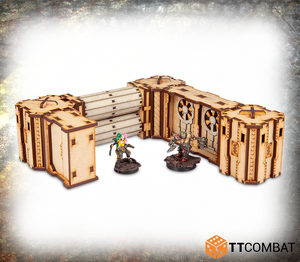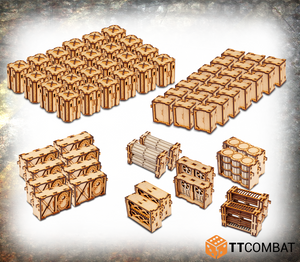 Iron Labyrinth Ultima Complex
The most intense fighting in the Iron Labyrinth happens at the conflux of the different sectors, infrastructure long since forgotten by the world above hums, bubbles and grinds, covering the sounds of combat. Most of this area of the labyrinth is structural support, with reinforced wall sections being the bulk of the view holding up the city above and providing a claustrophobic maze of passages, chambers, and dead-ends.
Designed to be compatible with board tiles from a popular gang based skirmish game. This Iron Labyrinth set comes with an incredible 24 connector blocks, 21 end walls, and 18 wall sections in 6 designs (8 solid walls, 2 grid walls, 2 solid pipe walls, 2 vertical pipe walls, 2 reinforced pipe walls, and 2 fan walls).
Model supplied unpainted and requires assembly. We advise using PVA glue for the best results. Miniature and board tiles not included and for scale only.
This item may require additional shipping costs. See here for more information.
WIDTH
DEPTH
HEIGHT
Connector
5cm
5cm
6cm
Wall End
4.6cm
3.3cm
6cm
Walls
6.4cm
3.3cm
6cm
Scale
28-32mm
Instructions
Download
Weight
3712g