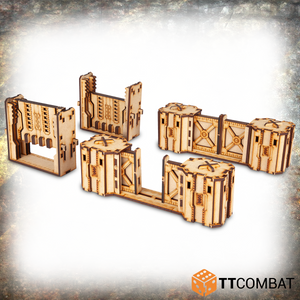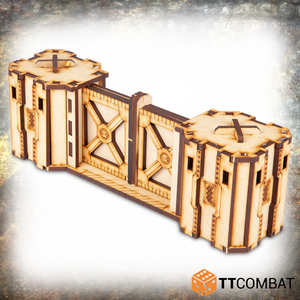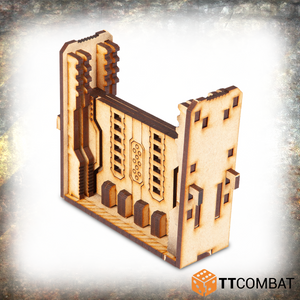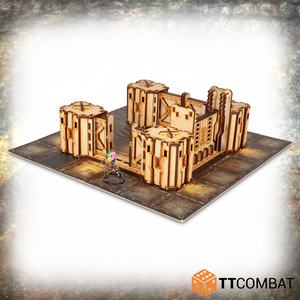 Heavy duty doors are commonplace in the Iron Labyrinth, able to keep out rampaging beasts, sudden sluice failure, or a gang of ruffians you want to keep out of your turf.
Designed to be compatible with board tiles from a popular gang based skirmish game. Iron Labyrinth Doors provide a great way of blocking off areas as well as providing a choke point to fight over.
This kit includes 2 sliding doors that recces into their connectors and 2 vertical doors that can be removed from their wall section.
Model supplied unpainted and requires assembly. We advise using PVA glue for the best results. Miniature and board tile not included and for scale only.
WIDTH
DEPTH
HEIGHT
Connector
5cm
5cm
6cm
Vertical Door
9.4cm
3.3cm
12cm
Sliding Door
19.4cm
5cm
6cm
Scale
28-32mm
Instructions
Download
Weight
456g