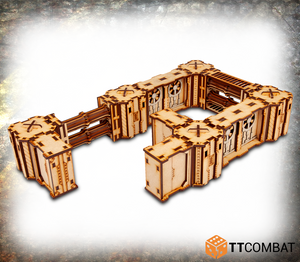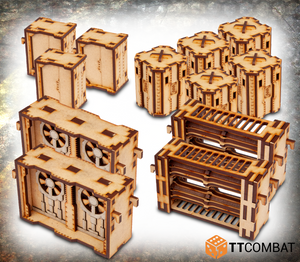 The gamma sector of the Iron Labyrinth is responsible for air and liquid transport throughout its level. Heavy duty fans move air at surprising speed from one section to another, while reinforced pipes move miscellaneous liquids around the sector. 
Designed to be compatible with board tiles from a popular gang based skirmish game. Iron Labyrinth sets come with 5 connector blocks, 3 end walls, and 4 wall sections in 2 designs.
Model supplied unpainted and requires assembly. We advise using PVA glue for the best results. Miniature and board tile not included and for scale only.
WIDTH
DEPTH
HEIGHT
Connector
5cm
5cm
6cm
Wall End
4.6cm
3.3cm
6cm
Walls
6.4cm
3.3cm
6cm
Scale
28-32mm
Instructions
Download
Weight
716g