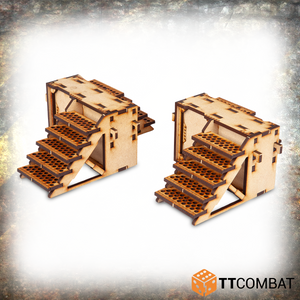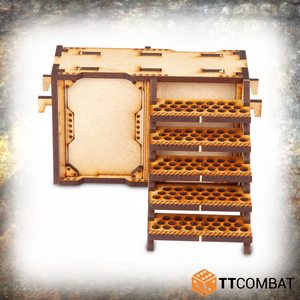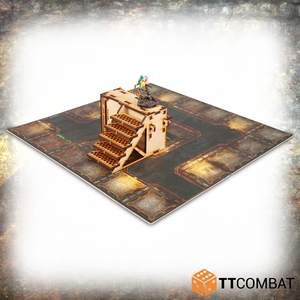 Certain sections in the Iron Labyrinth will allow you access to the top of the walls, able to look down upon those that still remain in the Labyrinth. Doing so, however, is ill advised as the odds of getting shot at increase dramatically.
Designed to be compatible with board tiles from a popular gang based skirmish game. Iron Labyrinth Stairs allow you to make sections of Iron Labyrinth into raised walkways or to gain access to the other side of a wall.
This kit includes 2 stair sections that connect with the connector blocks contained within other Iron Labyrinth kits.
Model supplied unpainted and requires assembly. We advise using PVA glue for the best results. Miniature and board tile not included and for scale only.
WIDTH
DEPTH
HEIGHT
Stair Section
9.4cm
16cm
6cm
Scale
28-32mm
Instructions
Download
Weight
456g