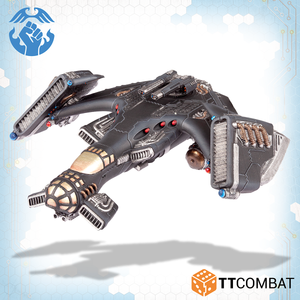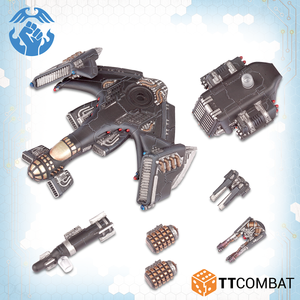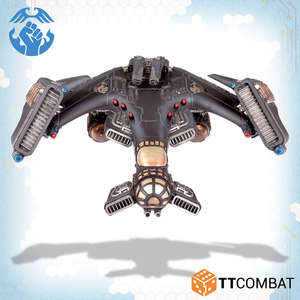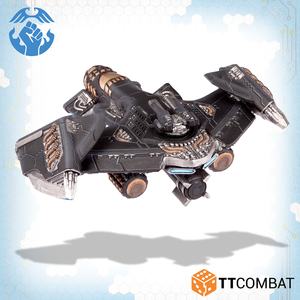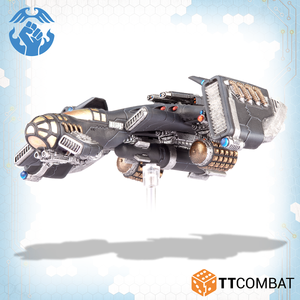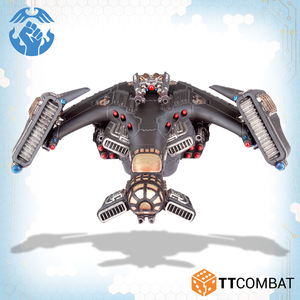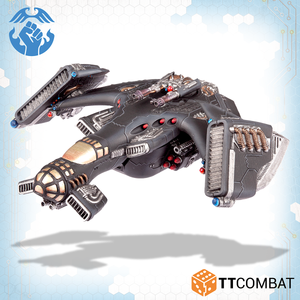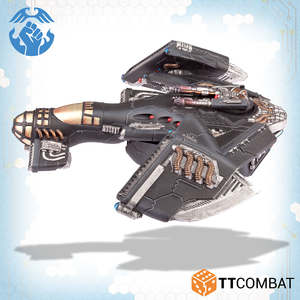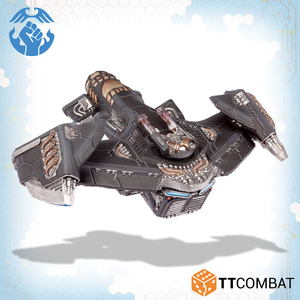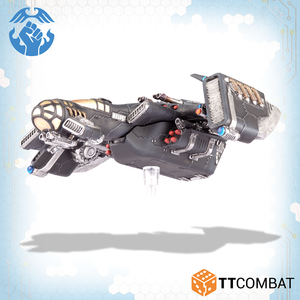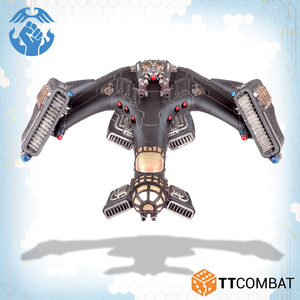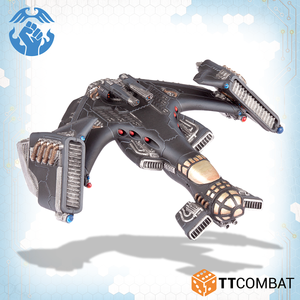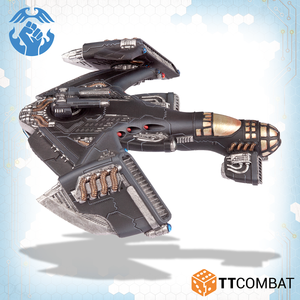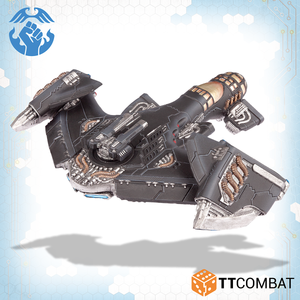 The VT77 Voidhawk Dropship existed before the Scourge invasion but unlike its common atmospheric cousin the Lifthawk, the Voidhawk has limited spaceflight capability, superior aerodynamics and crucially a higher ceiling of 75,000 feet for orbital insertion by strike carrier. Kalium's part in the Battle for Earth required thousands of VT77's, still made by the rogue colony including a troopship variant. 

Lifthawk Dropships can carry Jacksons or all sorts of tanks in the Resistance army. They can also be fielded as the Troopship variant which trades that capacity for a big bay full of infantry. The Kalium Voidhawk is no different, using the standard Lifthawk rules but with a futuristic design that looks right at home with a military-style Resistance army.
This Voidhawk kit contains enough parts to make either a Dropship or a Troopship, and even has optional AA guns or flamethrowers too. The kit can also be used to build the Barrel Bomber, equipped exactly the same as its standard counterpart, but with Kalium style bombs for raining destruction from above.

Contains 1 multi-part resin miniature with parts to make either a Kalium Voidhawk Dropship, Troopship, or Barrel Bomber. It also includes parts to arm the Voidhawk with either an AA Cannon or Flamethrower.
Resin miniatures supplied unpainted and unassembled. This kit will require cleaning and assembly, and could need some small holes filled.