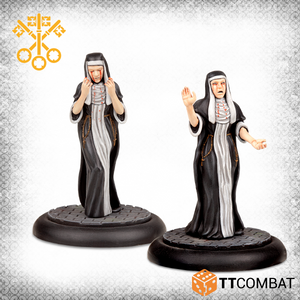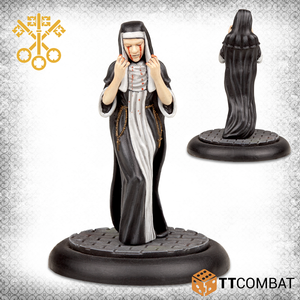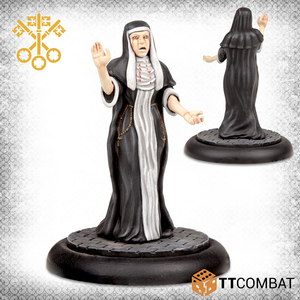 These silent nuns, supervised by Saint Tear of the sacred Saint Michelle, go to places where death and destruction have planted their seeds.
These silent nuns of the church follow Vatican soldiers into the streets of Venice and bring the power of the saints with them. They sacrifice their own life to impart the power of the divine upon their allies and the wrath of the Lord on their enemies.
Contains 2 resin miniatures and 2 plastic bases. Cobblestone bases pictured not included.
Resin miniatures supplied unpainted and unassembled. This kit will require cleaning and assembly, and could need some small holes filled.