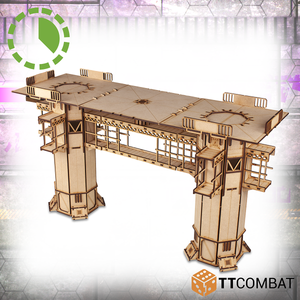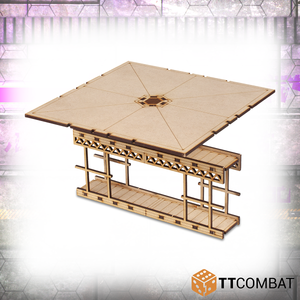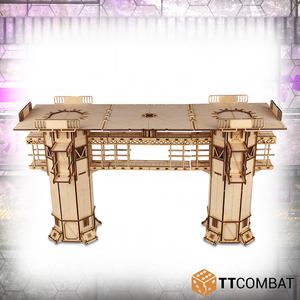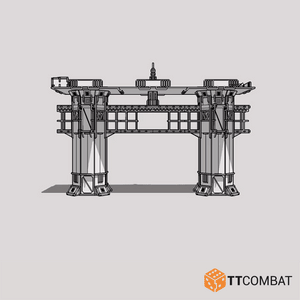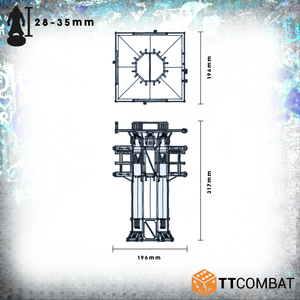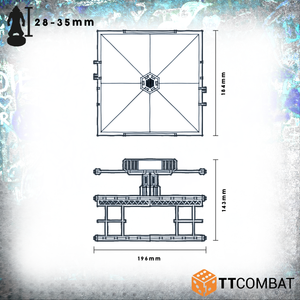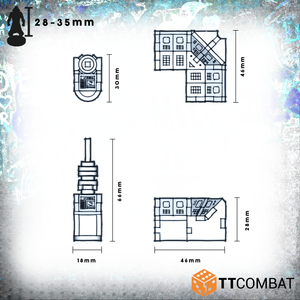 This is Gold leader... requesting permission to land... Gold two has been clipped... engine failing... clear the deck we are coming in hot...
The Landing Platform is great kit if you need to provide a bit of height to your sci-fi gaming board. A perfect obstacle for any vehicles, setting up the chance of a spectacular crash in game. The base of each tower incorporates a door design if you want to house-rule the ability to use the inbuilt elevator to gain access to the high platform.

This kit is made from 3mm MDF. It is a great piece of scenery to use on the tabletop it is suitable for 28-32mm scale miniature games.
Kit supplied unpainted and requires assembly. We advise using PVA glue for the best results. Any miniatures are for scale only and not included.